I haven't blogged for a whole month now.
The truth is, along with the madly busy lifestyle I seem to have adopted this year, I've also kind of lost my confidence when it comes to running.
I'm still managing to run 5 or 6 times most weeks, and I'm hitting all the paces I'm setting out to run, but I haven't stepped foot outside my front door wearing running shoes since the 9th February.  Almost a whole month ago.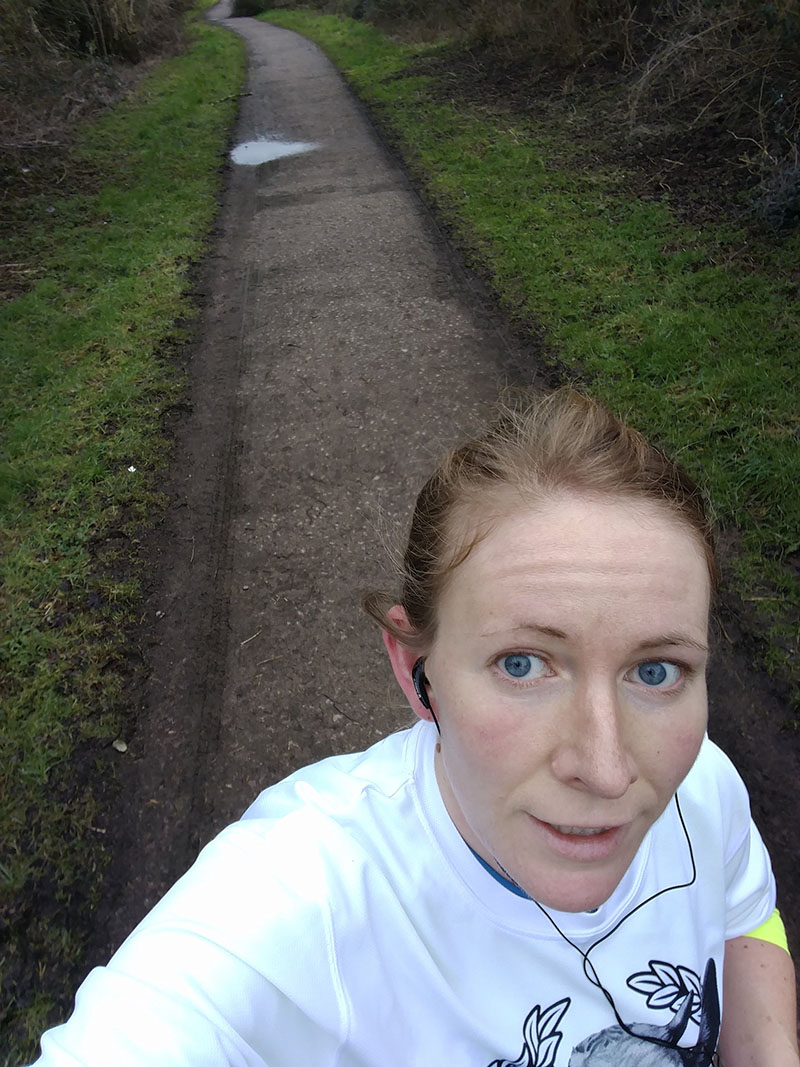 I didn't have a bad run that day.  In fact, I had a really lovely, enjoyable run.  The plan said 12 easy miles at a pace between 10:50-11:40mm.  I ran a total of 12.11 miles at an 11:02mm pace and enjoyed some beautiful picturesque views of the Lakes in the Winter sun.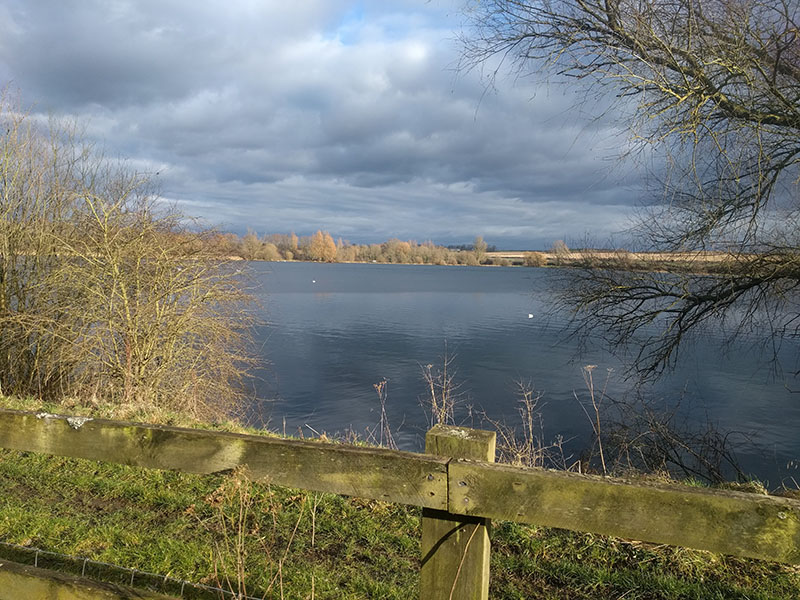 But since that sunny Friday afternoon, all of my runs have taken place on the treadmill in the corner of my dining room either super early in the morning or last thing at night.
Truth be told, my confidence began to waiver running through built up areas after I was egged whilst out on a run last Summer.  The 'egging' didn't even happen in the county I live in, but suddenly I found myself no longer as eager to head out on my own around town at night.
A busy Winter, with Dan working away frequently during the week has meant that I often miss my beloved Wednesday night club trail run, and working night shifts to finish at 7am on Saturday mornings has meant that staying awake to parkrun with friends has become a painful experience rather than enjoyable one in recent weeks.
When Dan first announced back in January that he would have to travel a fair bit for work this year I decided to ask on the private Facebook page for my running club on the off-chance that somebody might have a treadmill that they would be willing to loan out to me so that I would still be able to get some quality mileage in during the build up to my 100 in June.  I didn't really expect anyone to respond.  It definitely felt like a pity post if I'm honest!  However, one guy, who I'd never met before came back to me the following day and said that he wasn't currently in a position to use his treadmill, – it was currently sat dormant in his garage.  I'd be welcome to it over the next few months if I wanted?
Of course I wanted!  I did check with Dan first that he didn't mind a bulky treadmill cluttering up our dining room.  (I'm sure I mentioned that I planned on putting it in the dining room, not the garage, as Dan seemed to think after the treadmill was in and set up in position!)  I think he felt that I would quickly grow bored of the treadmill and it would end up covered in dust on the main walkway through to our kitchen from the lounge, but that has absolutely not been the case.  In fact, during the daytime when I'm not using the treadmill, Oscar likes to climb onto one end of the belt and run down to the other end before jumping off again, so it gets plenty of running use!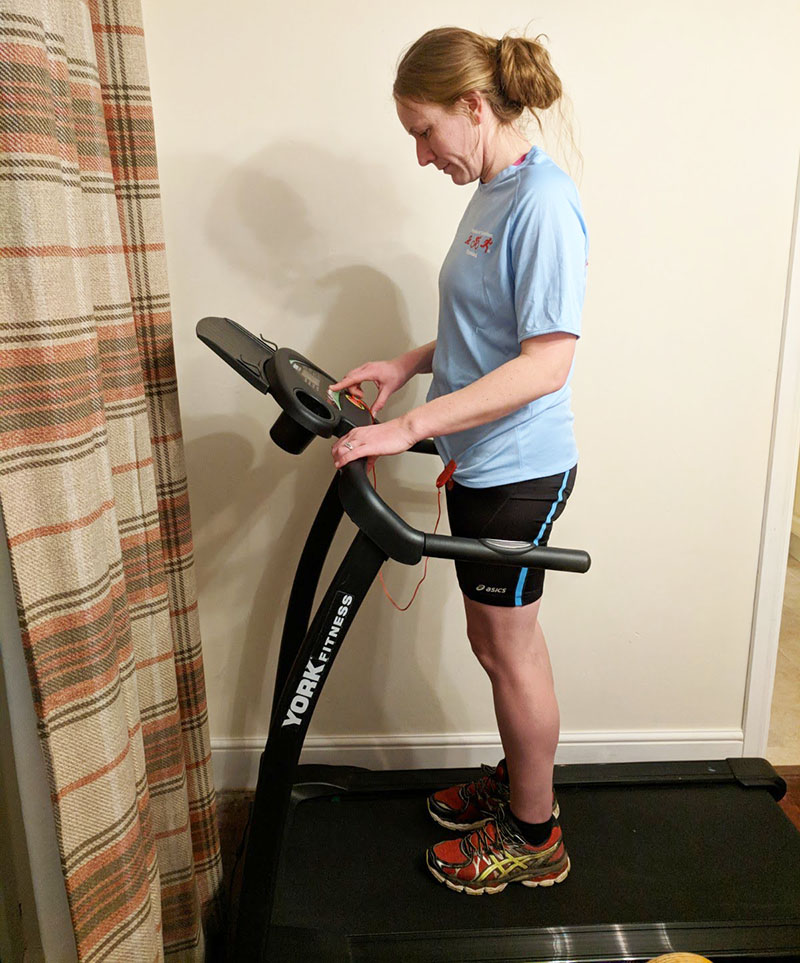 There are so many pros and cons to training with a treadmill.
PRO:  I'm really catching up on my Netflix watching!
Pretty Little Liars – almost two seasons down to be precise!
CON:  I'm really missing running out with my friends.
Running on a treadmill is a pretty lonely affair.  My treadmill faces the wall in the corner of the room.  I would be able to see out of the patio doors if I ever ran in daylight, but that has only been the case on one occasion so far.
PRO:  My speed sessions are spot on.
I had been enjoying my planned Hanson's Marathon Method speed sessions anyway, even when I was running them around my estate.  I get a real buzz out of hitting all of my paces during a workout.  This was quite stressful in the early days of the training though and involved a lot of close Garmin-watching with speeding up or slowing down at the last minute!  Running on the treadmill, I don't have to think about my pace.  I just run what the treadmill throws my way.
CON:  Hills aren't really hills.
And running on treadmill does not exactly replicate running outside on the pavement or trails either.
PRO:  It means I actually get a quality session in.  There would have been at least 2-3 speed sessions and the same number of tempo runs missed during the last month had I not had the treadmill.  I can often make up runs with the running buggy during the daytime when Dan is working away, but they are runs at an 'easy pace' and wouldn't do much to build my speed at all.  Although my core and biceps definitely benefit from running with the buggy!
CON:  It is so hot working out indoors!
I'm a shorts and t-shirt runner anyway.  There are some days that I am now a shorts and sports bra runner since I can run inside – I am still dripping in sweat!  Although maybe this could be a pro?  I'll find it easier to run if the weather turns hot on the day?  (Always my Nemesis!)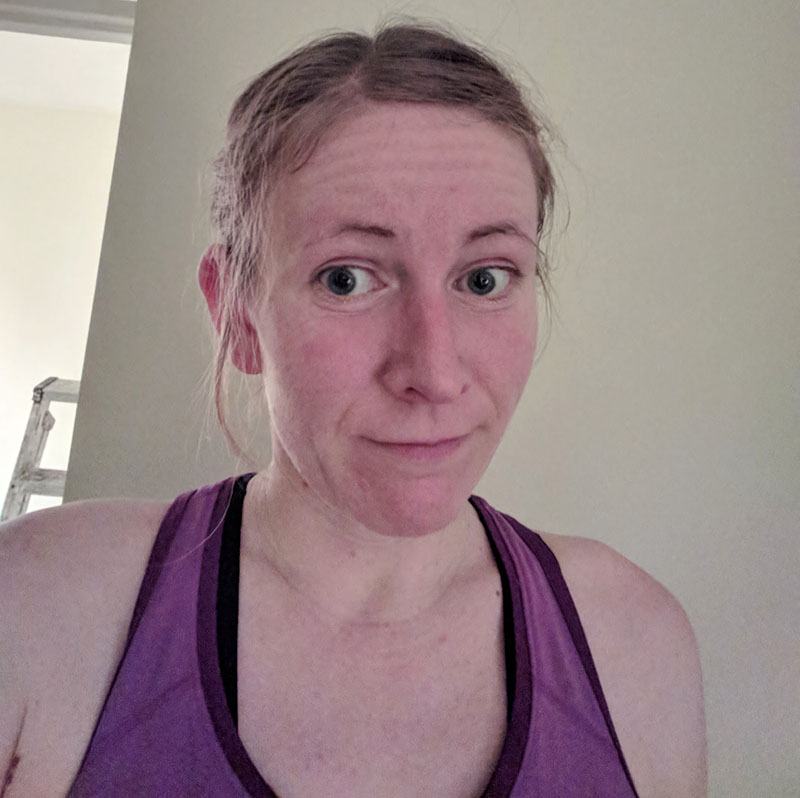 PRO:  If I have an urge to wee or remember I need to get the washing out of the machine to dry mid-run, I can do so, before continuing with my run!
In the past I've had to cut so many runs short for loo trips or because I've remembered something I've forgotten to do so head home in a panic that it won't get done.
CON:  My hand is forever covered in scribbles.
The treadmill I have on loan works purely in km.  I work purely in miles.  Therefore I need to write down the conversions somewhere!  For speed sessions I tend to jot timings down on the back of envelopes, purely because my hand isn't big enough to write down all the notes I need!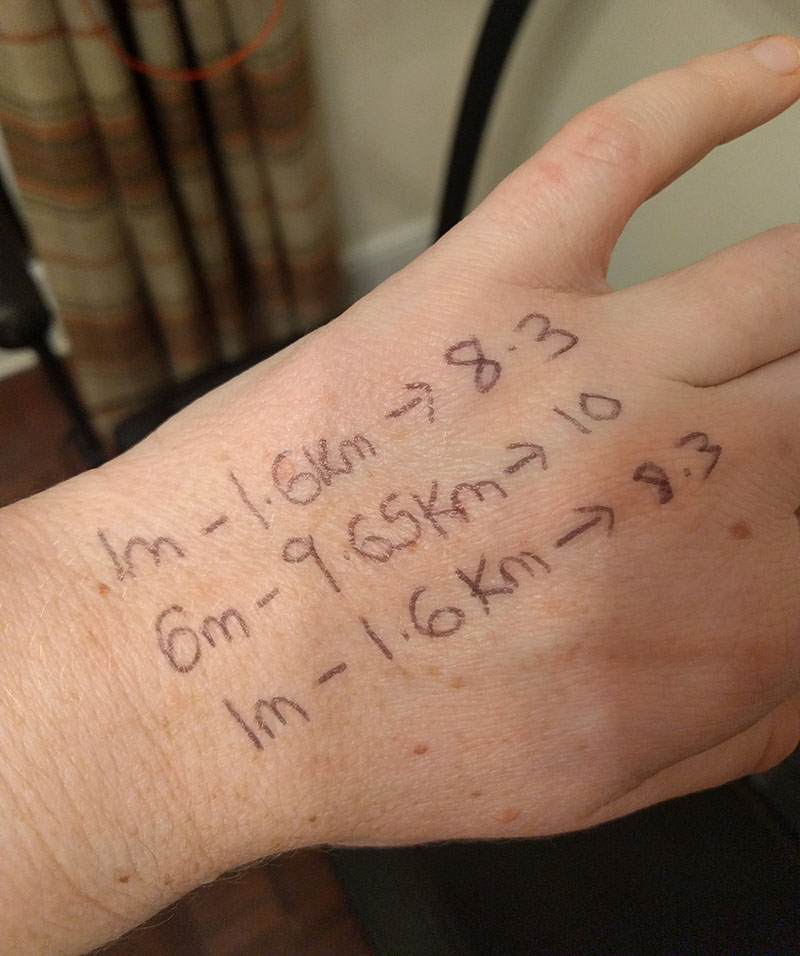 Are you a treadmill runner?
Have you ever lost your confidence when it comes to running?