I still have a couple of posts to share; marshaling at the Country to Capital, The National Running Show, Dan's impressive improvement from a 30 minute parkrun time to smashing a sub 24 minute time…
But I just nipped on this morning to write a post about what happened whilst I was out on my run last night, – when I was attacked by a guy on a bike.
Last night I should have been at running club. Dan goes into work a little early on a Thursday morning in order to finish at an earlier time and make it back so that I can hand over Oscar and rush off to run with my club in Wellingborough. There isn't much turnaround time in-between and with him arriving back a few minutes late last night and us waking Oscar from a sneaky nap, Oscar then became very tearful and only wanted me. I couldn't leave him.
I had arranged to drop off some old running kit to a friend in Wellingborough who was collecting for a disadvantaged school project and also to collect a memory stick from another friend in town, so once I had settled Oscar down I drove through to town anyway. By the time I got back home again it was a little past 8pm. I laced up my trainers, started my Garmin and headed out on my run.
I live in a nice area, in a quiet little close in the far corner of the town. The roads around my house are not really a direct route to anywhere other than the other houses on the estate so we don't get a whole load of traffic or unwanted noise out our way. Our neighbours are lovely and we've made great friends since we moved back in 2015.
Despite this, if I find myself having to run alone at night or early morning in the dark I stick to a one mile loop around my house so that I am never more than a half mile from home. The entire route is street-lit and on wide roads and I've never felt unsafe running along there. Repeats of the same mile loop doesn't make for a very exciting run but Dan always knows where I am and especially when it comes to hitting paces on a speed session or tempo run I don't have to think about road crossings or rough terrain, so I can remain consistent without too much thought.
Last night my plan dictated that I was to run 7 miles at marathon pace. Although I am hoping for a sub 4:30 marathon at London in April I decided when writing the plan into my calendar to use the paces for a 4:15 marathon to train, in order to give myself a little leeway on the day. 7 miles at 9:45mm pace. I set my watch up for the session. (I find it so motivating and encouraging when my watch beeps if I am running too fast or slow for the pace I'm meant to be running at.)
I was actually running really well last night and struggled to keep my pace slow enough for the first few miles. It was one of those runs where everything is going right and you feel on top of the world as you realise another mile has gone by at goal pace.
As I reached mile four I was running along the pavement of a wide road. A guy in his late teens biked along the middle of the road in the other direction. I didn't pay too much attention as I had seen a few people out either walking dogs or on bikes that night. There was nobody else around now though, and after he passed I became aware that he had turned the bike around and was now biking very fast back in the same direction as me. I had the feeling he had mounted the pavement with his bike although I didn't want to turn around to appear on edge. As he biked past he grabbed my bum, squeezed it and then pushed me aside, so that I stumbled across the curb. As I loudly shouted at him he quickly biked off into the distance.
I was shaking and thought about turning in and cutting my run short at this point, but it had been going so well. I was determined to finish it and so continued on my path, assuming that he would be long gone in the distance, having seen his opportunity to harass and already taken it.
I was still nearly half a mile from home, and as I passed my house the shaking had subsided and turned to rage that somebody had the audacity to do something like that to me. I was not going to let him run my fabulous run that night!
So I continued.
I passed a few dog walkers in the next mile which helped to make me feel a little safer – there were other people still out that I could shout for if needed. I had relaxed by the time I reached mile five and then suddenly the wind slowed and I could hear every little noise and everything made me jumpy. A car slowed behind me and I was convinced that guy was inside ready to push me over again or throw things out at me or much worse. In actual fact, the car was slowing only to take a turning I had just passed. But then I heard the bike again. There was no mistaking it even though it was made barely any noise. The guy was back on the pavement behind me and speeding up. I jumped around and shouted at him as loudly as I could which put him off his path and he pulled back out onto the road, peddling away with his arms raised up in the air. This time I was really shaking and when I passed my house at 5.6 miles I stopped and rushed inside to escape, then worried that the guy had seen where I lived and would continue to harass me at my home.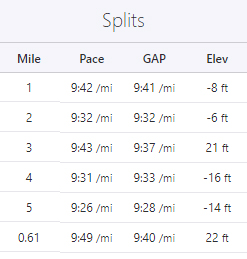 I did manage to establish that it was a white male in his late teens wearing a black hoodie.  He had the hood up and was wearing a white drawstring sports bag diagonally across his back. Although not a lot to go on, when reporting it to the police a little while later they assured me that it might help them build up a picture if other attacks had happened in the area or anybody else had reported malicious behaviour that night.
Initially I hadn't intended on making a formal report to the police. When I had first reported being egged on a run in Norfolk a couple of years ago, the initial police officer that took the incident details told me they wouldn't be able to do anything and dismissed the incident immediately. (He did later ring back and apologise but it didn't leave me feeling very confident.) As soon as I had got inside and had locked the doors last night I posted details of the attack on my running club Facebook page so that other people who might be running alone in the same area were aware. A number of people convinced me to report what had happened.
I spoke to an operator using the 101 number who said that the incident would be listed as a sexual assault and they would be sending officers around later that evening to gather more details from me. Within an hour two officers had arrived at my door, and Dan invited them to sit in our very dusty and bare lounge (thanks to the current garage conversion!)
It was good to feel like my incident was being taken seriously. The officers took down details of the route I ran. When I had returned, Dan had headed out along my route (with the intention of finding the guy on a bike) but also made a note of the houses which had CCTV on them, which he then passed onto the police. The police gave me a crime number, and told me they would be knocking on any houses down that street with lights still on that evening after they had left mine and asking to see if anybody had seen a guy riding around on a bike earlier that night or had heard anything when I shouted out. The following morning they would be making enquires with the houses which had CCTV present and would be questioning more people. They will also be putting out a social media appeal in case he attacked anybody else who hasn't come forward. They were concerned that the guy came back and tried to attack me a second time, and that he wasn't with friends so it was with more intention than if he had been 'just showing off in front of his mates'.
I was supposed to run a 7 mile easy run at 5:30am this morning before Dan left for work but as Oscar is in nursery today so that I can work from our home office I decided that I will get my run in during the daytime today instead, and just work a little later tonight if needs be.
It's so hard to juggle running around a family. There's a lot of talk about the #JogOn Avon and Somerset police campaign at the moment.  They are trying to encourage women to run in packs rather than alone so that they are safer.  A lot of female runners have hit back at the campaign though, rightly arguing that they shouldn't have to change their behaviour – they're not the ones in the wrong.  Surely it's the behaviour of the attackers which should change?!  For lots of us with young families, it's hard enough to fit in running on our own – running with friends is quite often an impossibility at times.
A few people have suggested rape alarms to me since mentioning my attack on social media, but these would just be something to use after/during an attack, not a prevention.  My shouting did the same job I feel.  Had anybody been nearby they would have heard either an alarm or my shout.
A friend shared a post with me earlier today from Facebook which showed details of a theft which happened two roads across from mine with a guy of similar description and wearing the same bag I detailed in my report to the police, so it sounds like the guy did the rounds yesterday evening.
Do you often run alone?
Do you feel safe?