Sunday morning was a laid-back, easy morning.  It was nice waking up at a regular time and the weather being cool enough to allow me to get my run in over lunchtime.  10k was my 'long' run on Sunday to top off a nice easy 20 mile week following the ultra the weekend before.
I ran the first three miles easy, in heart rate Zone 2.  Stepped it up to heart rate Zone 3 for the next three and then had a little sprint finish at sub 8mm pace for the nubbin at the end before jogging a cool down and returning home feeling good!
After grabbing a quick shower and some lunch, Dan and I headed to our friend Vicki's house where we met her and her husband Alex to go play some tennis.  I spotted a little while back that over the Summer there are several free tennis sessions going on across the region.  Vicki and Alex did join us for a little while at Peterborough parkruns in the build up to their wedding in April, but tennis is much more their thing, so we collected rackets and made our way over to the courts.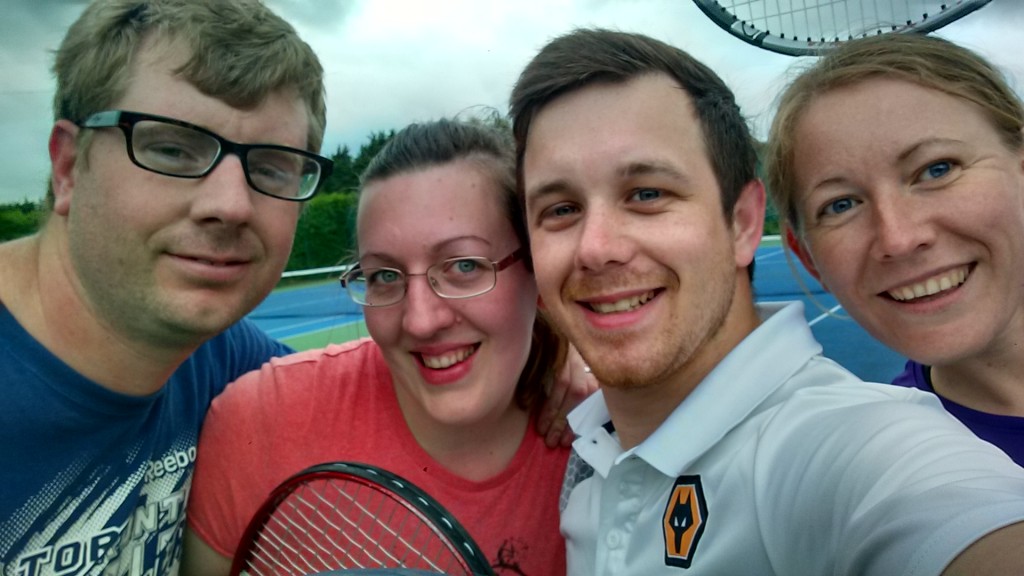 We thought it best that the tennis stopped after each couple had won a set, rather than let it get too competitive and we all decided that more tennis needed to be played this Summer.
Juneathon – turns out I'm rubbish at blogging every day.  I just don't have the time, but I did anticipate that.  My 10,000 steps a day goal equates to 70,000 steps a week.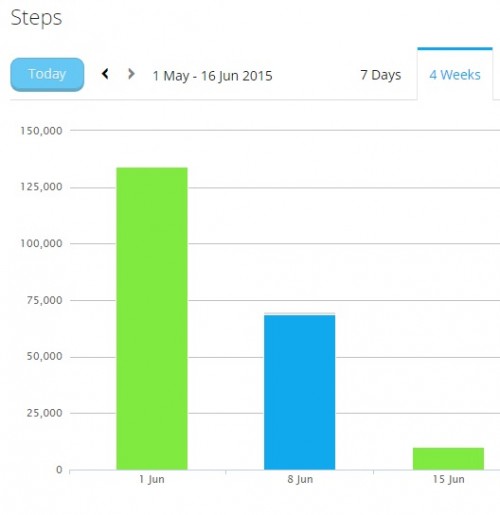 I missed out on my target ever so slightly last week by 1,000 steps across the week which was rather annoying!  But, I did cut back on my running last week following the ultra and then obviously just didn't pick up as much walking as I should have done to balance it out again.  I smashed my target the week before.
A short post today, just checking in, but I shall be posting a couple of longer ones this week with my training plan for the Grim Reaper 70 and how I might need to change my nutrition strategies following a trip to the dentist yesterday… :S
Have you ever played much tennis?
What active days out do you plan with friends?