Obviously, it's been too long since I last wrote so here's a bit of a rambling post to try and fill in a tiny piece of the gap that's missing between May and right now,- the end of August.
Life is busy!  Oh, so busy.  I used to think that juggling work, freelance work, a baby, looking after the house and traveling back to Norfolk numerous times each week to help care for a sick Mum was tough, but that was nothing compared to juggling it all with a toddler.  Toddlers are a whole other ball game!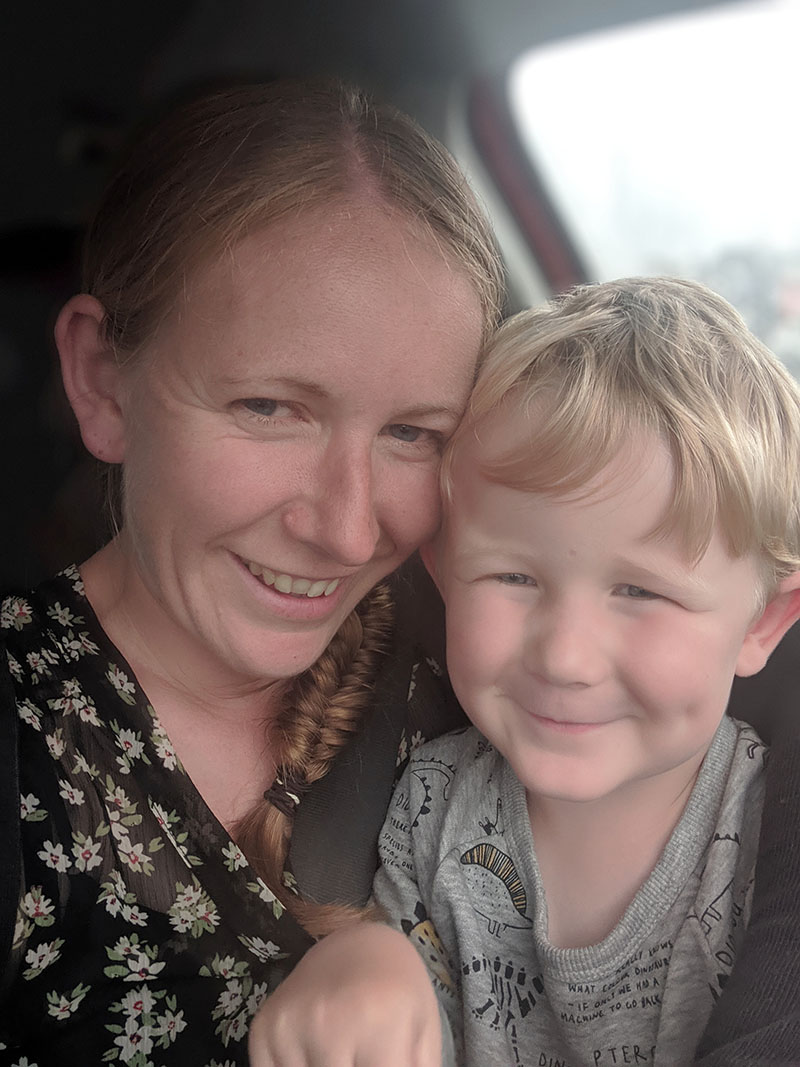 Oscar is shaping up to be a lovely, thoughtful, funny, cheeky, incredibly smart and lovable character, but to be the parent I want to be and to help mould him into the type of person I would like my child to become can be very draining at times!  I have made a fantastic group of Mum friends who parent in a very similar fashion to the way Dan and I are raising Oscar.  He also still attends nursery one day a week during term time, and so has a lot of social opportunities throughout the week, but on days we don't meet with friends and he doesn't attend nursery he still requires me to be a major part of his activities from 7am until bedtime at 7pm.  I don't want to sit writing blog posts, or on my phone replying to messages or making work calls when I'm with Oscar and so the bulk of my paid work gets completed either super early in the morning or after the point when he goes to bed (by which point I'm knackered and it takes forever to complete!)  Days can be pretty full on!  It works for us though and Oscar amazes me every day.  As much as the days can be hard at times they are absolutely worth it and I know that in two years time when he comes to start school I will miss my little sidekick so much.  So I'm making the most of now while I still have him home with me.
I took some time off from running over the Summer.  I've had a few problems in recent months which resulted in me spending some time in hospital.  It's something to share for another day but it meant that I had to take 3 complete weeks off from running at the start of August.  I always find that time away from running leaves me so excited to get back out there achieving new goals on my return and this occasion was no different.  I had planned to set myself an ultra challenge this Summer (involving 198 miles and the Norfolk border), but obviously it wasn't meant to be.  At the moment I don't have plans to run any ultras for the remainder of 2019 (this may change of course!) but instead, I've pencilled in a full-on training plan based on the Hanson's Half Marathon training method for the Bedford Harriers Half Marathon on the 1st December.  I am really excited for this.  I have a bit of a soft spot for Bedford Half.  It was my first half marathon back in 2011 which I was ecstatic to run in 2:13.  A couple of half marathons later and my PB dropped to 2:09:16.  I tried for a 2:05 in March 2018 but I'd trained too much on the treadmill that Winter and not enough on an actual road and so I wound up injured after just 5 miles.  I'd been back to run Bedford half in December 2017, but the timing was awful; my Mum had died a week earlier, and Oscar and I had been stuck inside all week when he caught Hand, Foot and Mouth.  I ran a 2:12.  I vowed then that I would return to Bedford and do the race justice, and this is the year for me to give it another shot.
I'm aiming big this time though.  I'm going to aim to run a sub 2.
Bedford is 14 weeks away.  I have never trained for a half marathon.  I've always just kind of increased my miles week on week and run halves as part of training for a full marathon.  I'm kinda curious what will happen if I train for a half marathon properly.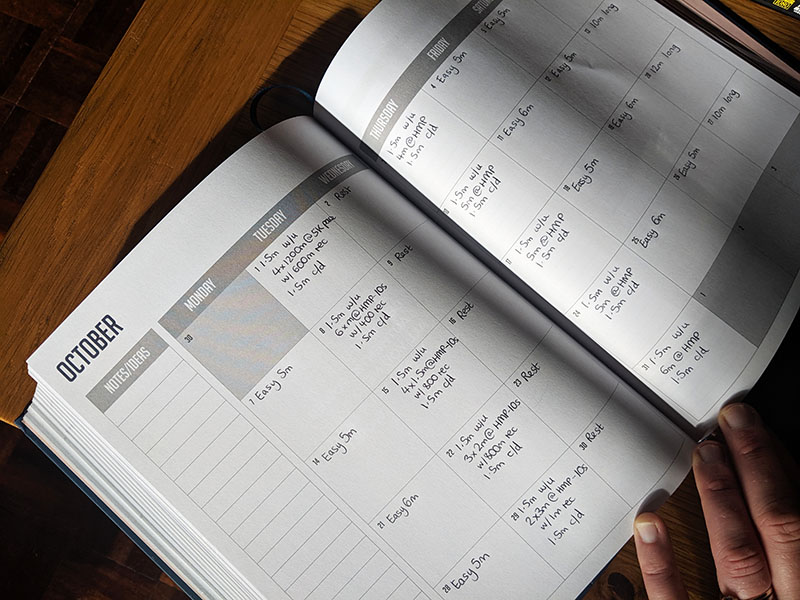 Obviously I'm going to be following the Hanson's Method again, although the half version this time.  Hansons gave me a 15 minute PB at London for the marathon this year.  Training in this style obviously suits me and my lifestyle.  I'd be silly to look for another plan.  Six runs a week, and I'm planning on making the most of the early morning running whilst it's still light out.  Summer won't last much longer!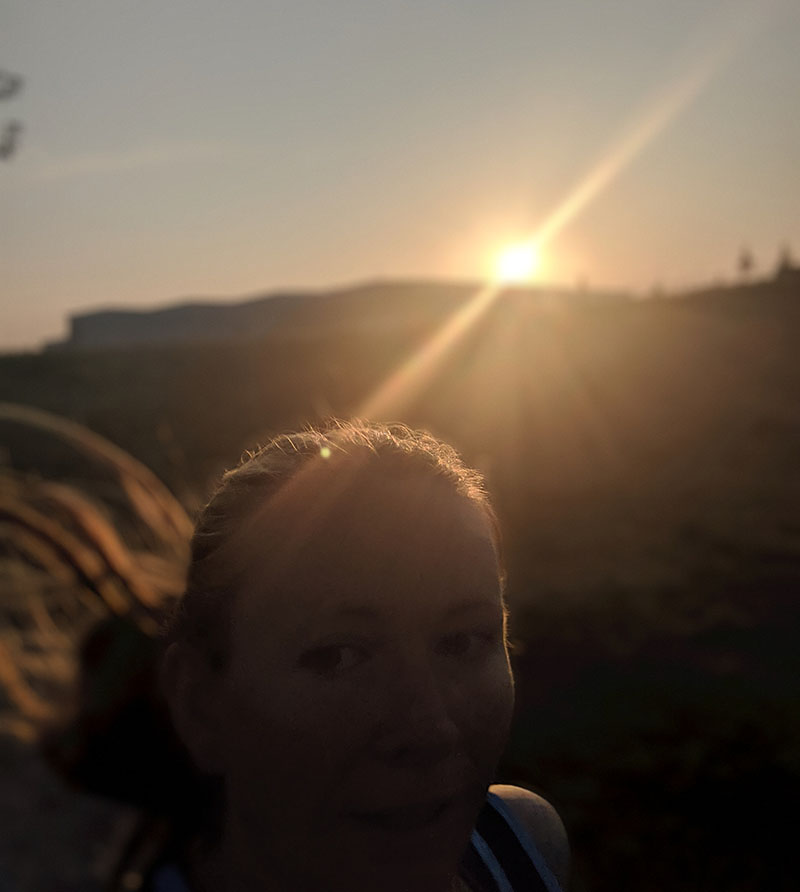 Do you follow a training plan for a half marathon distance?
Does taking an enforced break from running leave you desperate to get back training again?
Have you run Bedford Half Marathon before?
Do you change the time of day you run dependent on the season?