Food was rubbish yesterday.  At treats there were no healthy options. 

  My food intake was a white bread roll with three slices of pepperoni inside followed by three mini bites flapjacks.  I managed to eat relatively slowly to avoid having to eat anything else out of politeness.  I did have a cupful of Innocent smoothie though.  I've always loved the Innocent brand.  I subscribe to their newsletters and they're so random and quirky!
At breaktime I got a message to say that our bus driver for riding club was off sick so Jenny and I were on the desperate hunt to find a replacement by 3:30 to take the kids to the stables.  Luckily we found a driver, but he could only take the kids there, not return them.  Thus began a mad ring round by our Extra-curricular Officer to see if parents could pick kids up.  Three could.  Jenny agreed to do two trips if necessary to return them all to school afterwards, but it was very stressful!  In the end another parent rolled up so Jenny only had one trip (without me) so I called Dan to collect me from the stables instead.  And began walking along the road towards him to try and keep warm for the 20 minutes it took him to get there.  I was freezing by this point!
Dan and I had spotted a poster last weekend which said that the circus would be in the town next to us this week so decided to head there as our date night last night.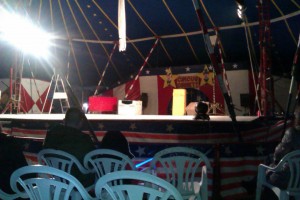 When we got back from the stables I quickly spread peanut butter on two mini wholemeal pittas as a snack, got changed and we headed out.  It was raining hard by now, so we sat in the car until almost the start of the show to try and keep warm and dry.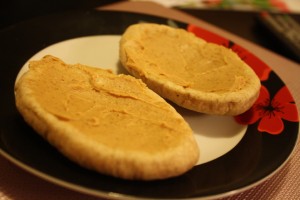 When inside (still freezing, but a little warmer and sheltered under the BigTop) we grabbed a hot chocolate to attempt to warm our insides and munched on a shared bag of candyfloss.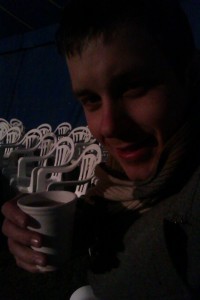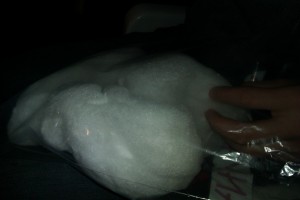 There was an eldery man that was extremely acrobatic and a really funny dog act.  I laughed hard!  At the interval we each grabbed a hotdog from the stand (again, to try and warm up a little more).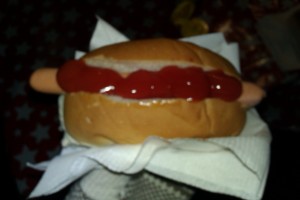 During the second half, Dan was chosen to go and become an assistant on stage!  I only have a video of it unfortunately, no pictures, but I laughed so hard!  The elderly acrobat from earlier in the show wanted to increase the height he was handstanding on and had a series of bricks that he gave Dan to add to the stacks he had his hands on.  He kept taking one hand off, taking a brick from Dan and increasing that stack, before shifting his weight and doing the same with the other hand.  He had Dan dancing and prancing all over the stage!  Sooo funny!
When I got back I still had to check through 130 year 7 reports, so got under the duvet in bed with my laptop and spent until 12:30am this morning re-writing and checking reports.  I was really exhausted by the end of it.  It's going to be a busy weekend ahead as well.  I now only have THREE teaching days to go, and won't be in school on Tuesday, so have to write cover for six lessons this weekend as well as complete marking all year 7 projects.  Come on Easter holidays…almost there now!
I'm supposed to be running Oakley 20 tomorrow morning but I have just woken up to this…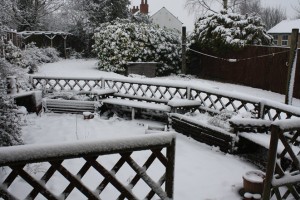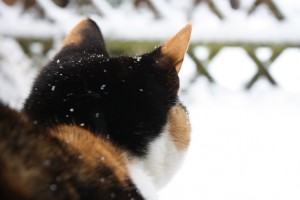 (Bella is not impressed!)
On the website at the moment it states…
WEATHER UPDATE : Thursday 21st March
The Oakley 20 management team is monitoring the weather forecasts regularly and at present the forecasts suggest that snow in the Oakley area on Sunday is unlikely.
We will continue to monitor the weather and unless the forecasts change, the race is expected to go ahead as planned.
Further updates will appear here from Saturday 23rd March
Somebody from running club has just posted on Facebook that it is supposed to be temperatures of -9 tomorrow.  Last year at Oakley I got burnt!