When I first fell pregnant last year Dan and I agreed that it was time we stopped travelling around the country to see friends and family.  Instead we decided that it was time they came to see us, or that we met in a mutual location, we saw them less often or all of the above.
We do feel really settled in our little town in Northamptonshire, but when Dan and I took the leap of moving in together we made the unwise decision to move halfway between both Dan's family and mine so that one of us would never be a four hour journey from their friends and family.  All it actually means though is that we end up traveling ALL THE TIME!  Every time one of our nieces or nephew has a birthday, it requires four hours of driving.  Each time we fancy going out for coffee or a beer (or in my case a hot chocolate or wine) with our best friends it becomes a proper long trek, normally tied in with an overnight stay at parents' houses, fitting in visits to as many people as practically possible during the time that we are back.  The task is made much more difficult now that Oscar is on the scene too.
Of course we have both made fantastic friends in our new area, having lived here for nearly seven years, but that has added to our growing list of commitments!
Over the past two weeks we have attended a wedding in Birmingham, been to celebrate a friend's son's first birthday party in Norwich and then headed to Huddersfield for another friend's son's first birthday party…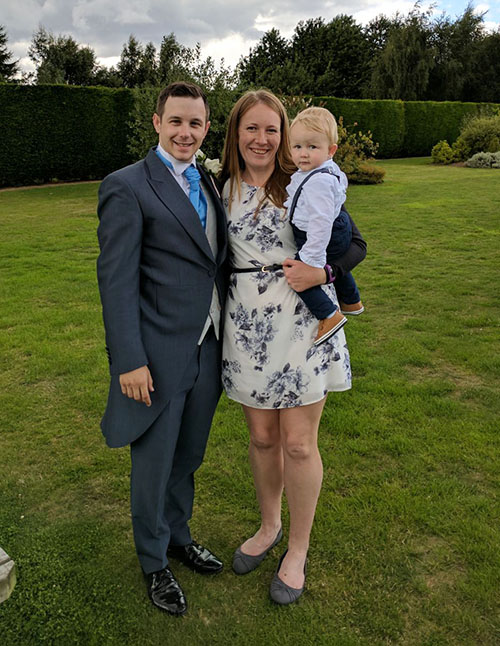 (The Pearsons looking all smart for our first wedding of 2017)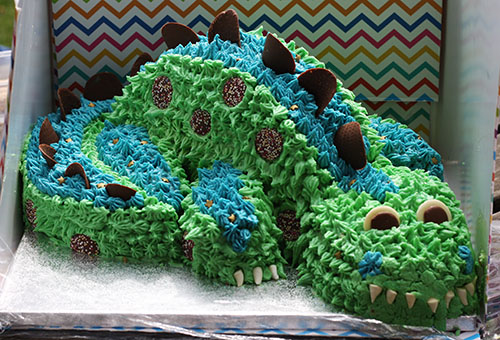 (Check out that cake for a first birthday bash held at the Dinosaur Park in Norwich!)
…In our house we've managed to touch up final coats of paint on ceilings, doors, architrave and walls, and move furniture to have the carpets laid upstairs once we pick our favorite southwest area rug designs online.  (Finally.  No more floorboards!)…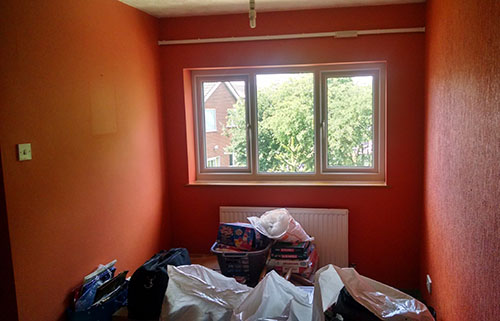 (Oscar's nursery when we first moved in)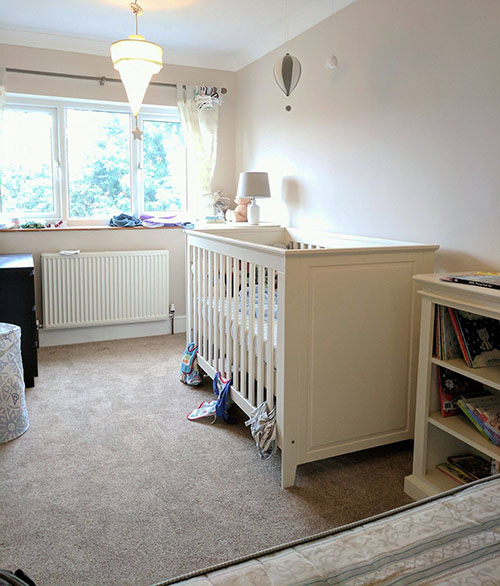 (And Oscar's nursery now!)
…We've bought a new sofa and armchair set for our lounge and we're about to take up the carpet in our lounge/diner to reveal the parquet floor underneath.  (Please let there be nothing wrong with it.  I want this house to be DONE!)…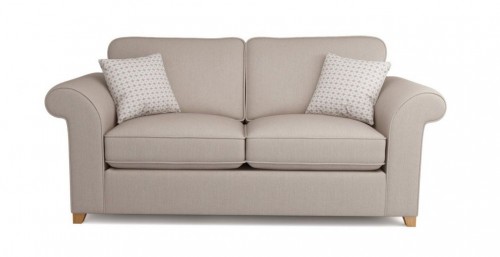 (Angelic sofa from Dfs)
…Dan and I celebrated our third wedding anniversary on the 9th August.  I bought Dan a new leather wallet and he gave me a gorgeous leather-bound notebook for my writing.  We stayed at Rutland Water for a night the following week with Oscar, who we took on a walk to Bugtopia the following day.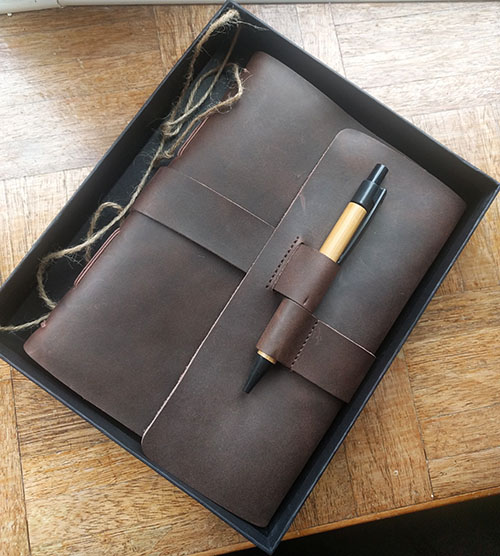 (It's so lovely I'm not sure I want to spoil it with my handwriting!)
…Oscar also managed to knock my phone off the bed a fortnight ago and I have been phoneless ever since.  It has been sent off for repair, but I'm not sure how much longer I will be without, especially as it has been away during the Bank Holiday weekend.
The first time my phone failed to turn on I shrugged it off and was like 'Meh.  I'm due an upgrade in November.  I can last until then.'  But actually there's been several times I've wanted to take pictures and not been able to, I've fallen madly behind with my emails again and I haven't read any blogs for days.  I could really have done with my phone over the weekend when Dan and I spent eleven hours in a car over three days attending childrens' birthday parties!
I hope I get it back soon.
Our home computer is all in pieces at the moment as well, as we moved everything out of our office so that the carpet could go down and I'm waiting for Dan to put up our new desk before constructing the computer again.  I've still been out running, but the computer isn't there for me to sync the runs from my Garmin to Strava at the moment.  I'll have to do a big batch of them all next week.  Then I can add stats to a post about my snail-killer run, my all-the-paths-with-streetlights run and the run where I ran the same one mile loop on repeat for an hour.
Can you tell I'm about done of lonesome night-time running?!
How long could you survive for without a phone?!
Have you had a busy Summer?
When was the last time you bought new furniture for your house?