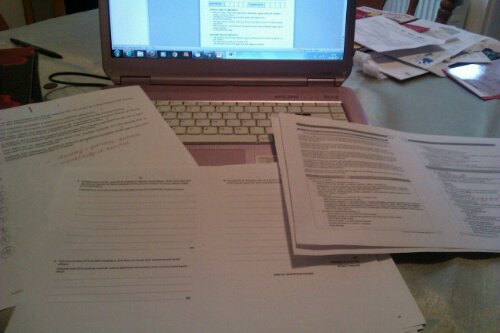 Last night was incredibly busy…it involved writing an exam for SIX kids.  Yes, just six kids in year 10 that are having mock exams next week.  The exams team told me I could use the paper that was posted to us for the January season earlier in the year, but then lost it and I cannot find a copy of it online.  Therefore last night I worked solidly from the moment I got home from school until 10pm writing a new paper.
I took two breaks.  One to photograph Dan feeding Bella her 'Dreamies', something Dan picked up from the Co-op the other night and Bella goes crazy for!  The picture on the front of the packet is how my cat actually looks when Dreamies are involved!  What do they put in these things?!?!?!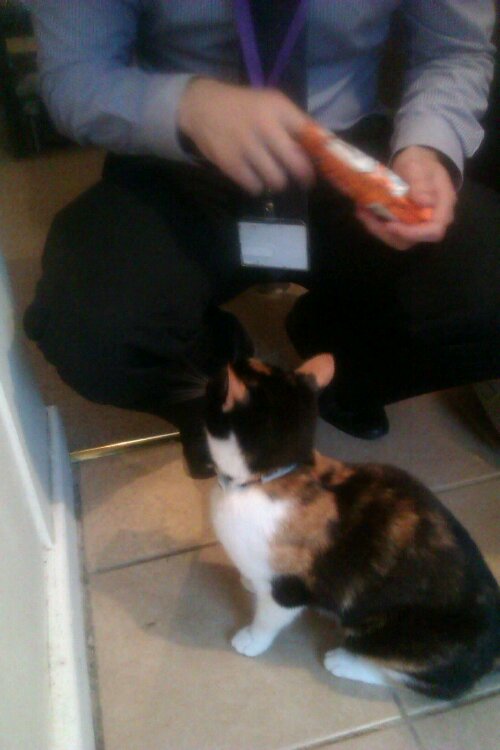 And the other break was to have a few wedges Dan cooked on the side of his dinner.  I wasn't hungry enough to sit down for a full meal.  That egg really did keep me going all day yesterday!  Having a late lunch probably also played a part in me not fancying dinner when I got home.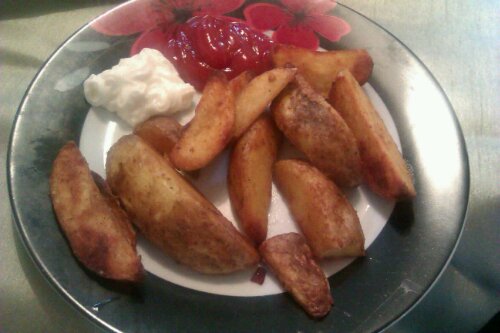 But I didn't exercise yesterday either and the weather was so muggy.  It puts you off eating when it's that hot.
I did get out for a run on Wednesday night with Maria from club.  She's set the crazy task of running 2013 miles in the year 2013 so is out six days a week and desperate for company when she can get it!  She had planned 9 miles on Wednesday night, but we ended up stopping at 6.5 as she was really not feeling the run.  Isn't it odd how some days you can happily run forever and others it's incredibly difficult to get further than a mile without getting out of breath!
Today I'm out of school on a trip.  I have my camera so plan on taking loads of photos and having lots of fun.  I just hope I don't lose any kids!  I did point out this morning though that my last school trip was to Africa where I took 20 year 11s and came back with every single one of them.  25 year 7-9s an hour up the road should be a doddle…right?!