Yesterday, my post was filled with dribble and extremely unstructured.  Today, after a full day of teaching and trying my best to direct a complete overhaul of the computers in the school through an outside company, not getting home until 7:30 I'm still feeling just as tired so the best way to produce a readable post?…Ask Dan to write one!…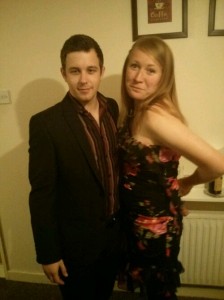 The passion.
As a footballer, the game is my passion. There is no place I would rather be to get me pumped up, release the frustration, clear my mind. I see exactly the same state of mind when Mary comes back from a run. It's clear to anyone who lives with a runner just how passionate they are with pounding the road or trail with the way they love to talk about running at every opportunity, read everything there is to read about running let alone how pumped up and excited they get when tying their laces just itching to get out there. Two things about living with a runner are, – you have to be prepared to have your ear talked off and to be dragged around the country for all those races. But like I say, it's passion – and there is not a thing that can stop them!
The committment.
Knowing how much work she puts into her running, it's clear it wouldn't be able to happen without the committment and desire to keep achieving new goals. Seeing how much planning it takes to come up with months worth of traning schedules that fit around life and having the committment to keep to them is nothing short of impressive. In all honesty it seems at times that it is a case of fitting life around running rather than the other way around. It's not only the goals she sets herself, it's what she tries to do for the other elements of running – being part of her running club committee, managing the club's website, writing her blog to interact and share experiences with other runners – all of this requires plenty of time and effort to make it worth while. When you live with a runner, knowing how much they are committed to this makes me very proud when she achieves her goals.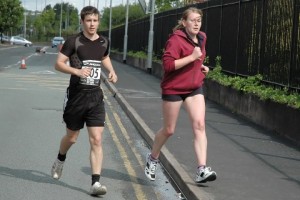 The frustrations.
Don't get me wrong, I love that she has a past time she enjoys, but sometimes I could tear my hair out. Hearing a runner beat themselves up about a meaningless run that they didn't feel went as well as it could can be extremely frustrating. You try to convince them every run will not be perfect but they just don't listen. Talking to a brick wall! Injuries is the other area that will make my blood boil. The grump that follows an injury or having to convince her to rest and manage an existing one just seems to go in a cycle  with seemingly no end in sight. Now I say that with a little hypocrisy having had my fair share of football injuries, I can become a very unpleasant person to be around. I've just come back from over 3 months out with ankle ligament damage and she will have been very frustrated with me over this – so maybe it balanced out.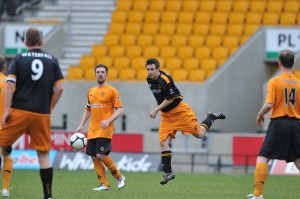 The "why?"
When you live with a runner, the why becomes very obvious. They love it!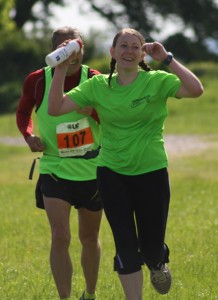 It is part of who they are and they would not be the same if you took running out of their lives (not that I would dare for fear of never being able to play football again!). It's that love for it that makes it easy to support them in which ever way we do. My personal method takes on the cheerleader/support team/photographer and I like to think it gives her a little boost when she sees me around the course whilst the driving/organising I do just helps take some of the stress out of the prep for her to focus on the running itself – that's the bit they love. At the end of the day, if it makes them happy, all the luck in the world to them!