When I was little I used to cook quite a lot with my Mum and also my Great Aunt Mary who lived next door to us.  Here's a picture of Me with my Aunt Mary one Christmas.  We made and decorated that Christmas cake on the table.  You can't see it very clearly though I'm afraid.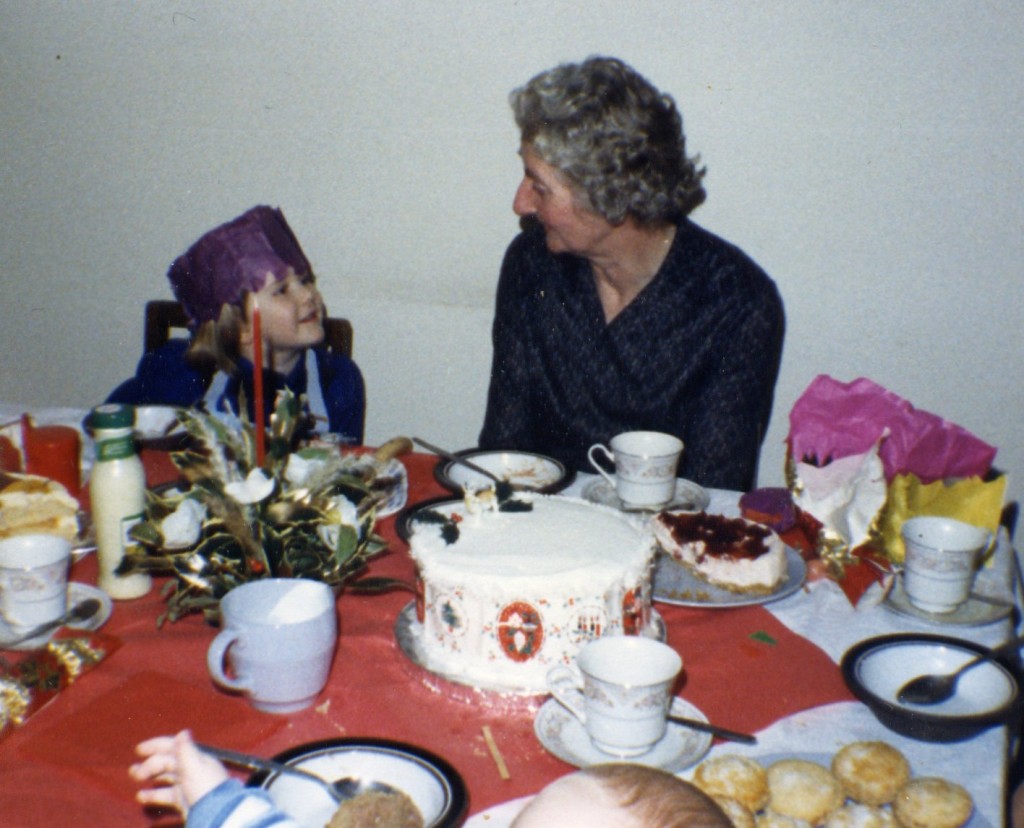 Last week, Anna posted the question 'What is the easiest thing you bake?'  The easiest recipe I always used to make with my Mum when I was younger had to be vanilla buns or chocolate cake.  Throughout the week we had hot cooked dinners each evening, but when it got to Sunday we would have a roast dinner for lunch and then afternoon tea – filled with sandwiches, cake and sausage rolls in the evening.  It was such a nice change from the rest of the week.  A chocolate cake or butterfly buns would always feature for the dessert.  The recipe?  8-8-8-4!
Ingredients:
* 8oz caster sugar
* 8oz butter
* 8oz self-raising flour
* 4 eggs
* Dash of vanilla essence
Even I can remember that!
I decided to make some this morning after I had cleared away and paid the hundreds of bills we now have coming in for our wedding. 

  When money stresses you out, I find cake is a great reliever!
I'm usually even too lazy to find my whisks so just mix everything up with a spoon…
1. Mix the sugar and butter together until nice and creamy…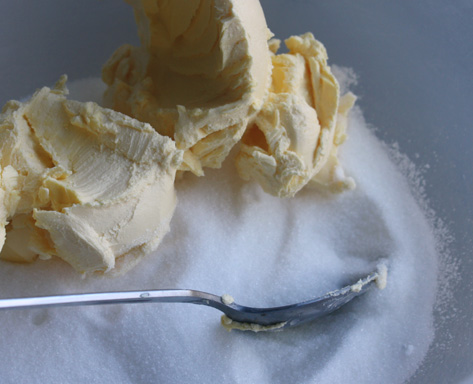 2. Add a little flour and one egg at a time until they're all stirred into the mixture as well…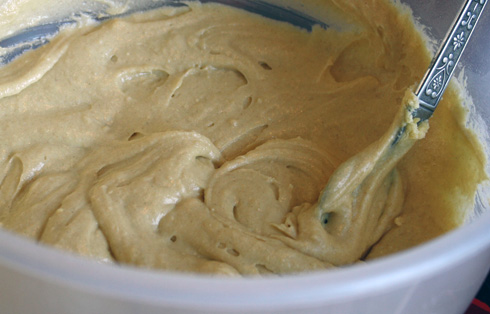 3. Spoon a little mixture into each case…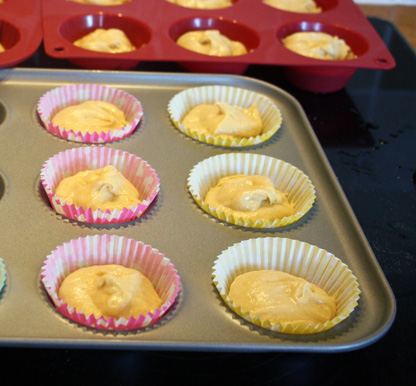 4. Then sit back and relax with your feet up whilst they cook in the oven at 160C for 15 minutes.  (Or pay your bills. 

  )
If you want to add icing (Always!) then – still keeping it simple – ingredients are as follows…* 8oz icing sugar
* 4oz butter
For chocolate buns rather than vanilla ones, just swap 1oz of self-raising flour for 1oz cocoa powder.  If you want chocolate icing, swap 1oz icing sugar for the cocoa powder.  I tend to either make chocolate buns with vanilla icing or vanilla buns with chocolate icing…it's all about the variety!
I still have quite a lot of bun cases and decorations back from when I held the MacMillan cancer care cake stall at the end of October so I made them look pretty…!

Running wise, I set out on a great 4 miler last night.  My legs were a little achy still from 18 miles the day before followed by dancing in the evening so I kept it slow and really enjoyed the time out there on my feet.  Just before I went to bed I felt a slight tenderness underneath my left foot, almost like it was bruised and unfortunately I can still feel it (allbeit more faintly) today.  My trainers are OK, I haven't really upped the mileage this week, my long run was completed offroad…the only thing I can think of perhaps making it sore is on the Sunday morning I used my left foot as leverage to break up some wood pieces for our wood burner.  There's a strong possibility this caused it, despite not feeling any pain at the time.  Ice and rest today – hopefully back running again tomorrow!
Less than six weeks until London Marathon now.  Does anyone know what pacers there will be?  I've heard lots of good things just lately about the camaraderie of running with a pace group.  I was hoping to stick to the 4:45 pacer at MK maratho last year, but after starting alongside the 5 hour pacer, and running at sub 11mm for the first few miles even he was pulling away from me and I got rather disillusioned.  I hope there is a Sub 5 pacer at London who is running at the correct pacing that I can stick to as I think it would be good to have people there helping me not to rush off, and to chat to when things are getting tough!  I can always pull away if I'm feeling good towards the end, but the last three marathons I've run have seen me drop off drastically in the second half of the race and I want to finish London feeling strong!
Have you run with a pacer and would you recommend it?