Just a quick check-in to say that I ran 70k (43.5miles) at the Conti Lightning run yesterday.  I was aiming for one more lap – 80k (around the 50 mile mark) and was on target until the last lap, where I had an awful lap with very little energy.  Right up until 60k I still felt incredibly strong and with four hours to go I felt I could easily make my target.  I struggled to eat on the run, and although I managed to get gels and Jelly Babies down me, everything else got stuck to the roof of my mouth and I ended up spitting it out.  When you've been out running for 8 hours it appears you don't have any saliva to get food down!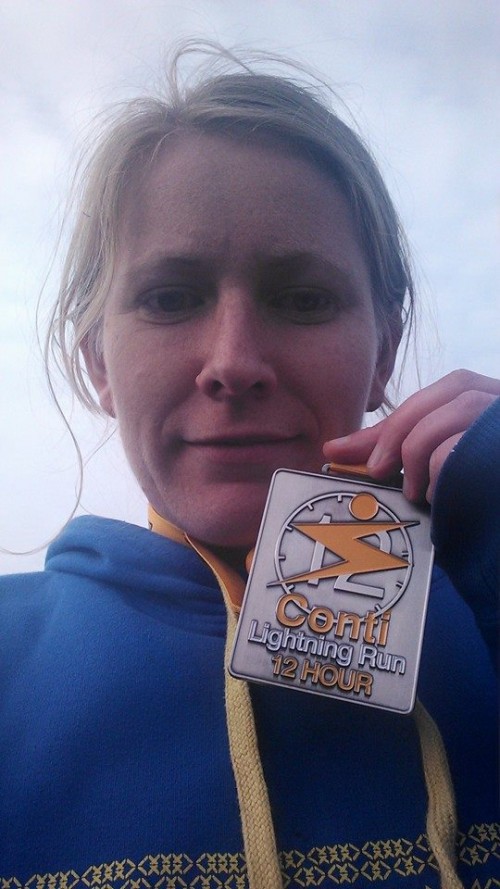 The course was incredibly hilly, with many of us walking much of the first 2k which contained a steep uphill climb into the woods and lots of running on steeply sideways slanted paths.  Most of the the next 5-6k was runnable during the first couple of laps, although any slope was a hill after 40k!  There were several rabbit holes and tree roots sticking up as well as quite rutted ground where tractors had been over it, and it had then hardened.  The course was ever so pretty though and the woods filled with bluebells.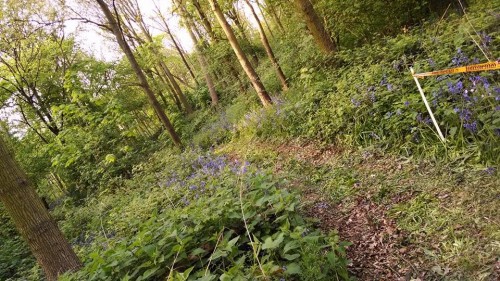 The last 2k was relatively all downhill, so we would spend most of the later laps thinking "This is going to have to be it.  I'm done now…really feeling it."  Before zooming down a very steep downhill at sub 10mm pace, running through the campsite to cheers of other runners, hearing your name read out on the loudspeaker to then power through the line onto the next lap…Getting less than 1k before getting brought back to a walk as we hit the steep hill again!
I've just jumped on the scales to discover that I lost 3/4 stone during the run…not ideal!  I still feel a little weak and am trying to force down some flapjack now.  I need to experiment with my food for next time.  After I passed through the start line at 60k I began to lose a lot of salt.  These are my shorts at the end…Check out that salt line!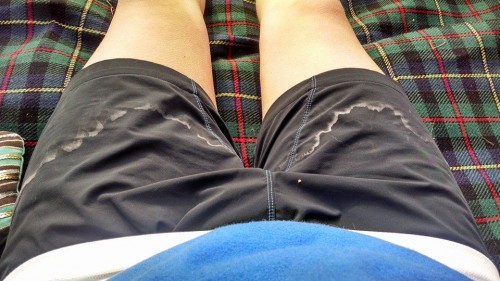 Our club took five solo runners (50k Laura, 60k Stodge, 70k Me, 80k Kev and 100k Colin!) and a ladies team of five (110k) as well as our amazing feeder Gillian (Colin's wife) who was there on the side by the lap line with gels, Vaseline, Jelly Babies, water, Lucozade, beer and anything else we could think of needing on the run!  Here's a pic of us with all of our medals…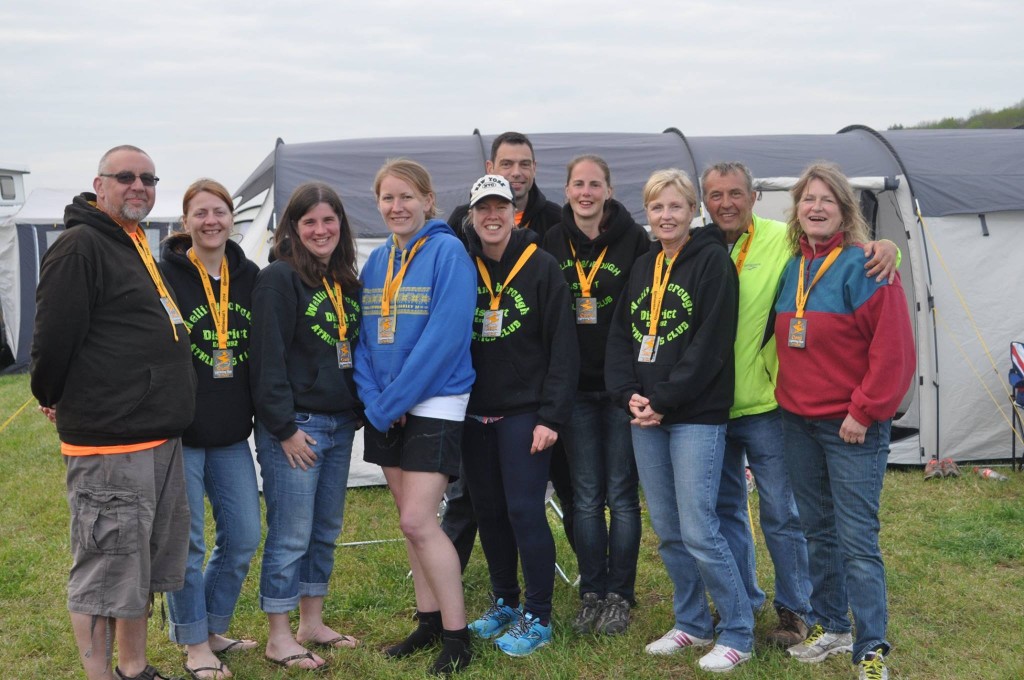 I shall get a proper post up tomorrow as I'm now off to enjoy the Bank holiday sun by spectating at Milton Keynes marathon.  Good luck to everyone running it!