Here's a list of why my preparation for yesterday's Banbury 5 race was not the best…
1. I ended up walking 8.7 miles in the morning to pay a cheque into the bank.  I swear I thought the bank was only two miles away, and with it being such a lovely day I thought I'd take a book with me and casually take some exercise whilst crossing off one of the household chores from my list.  Turns out it was 4.35 miles each way.  Oops!  Nearly finished my book at least!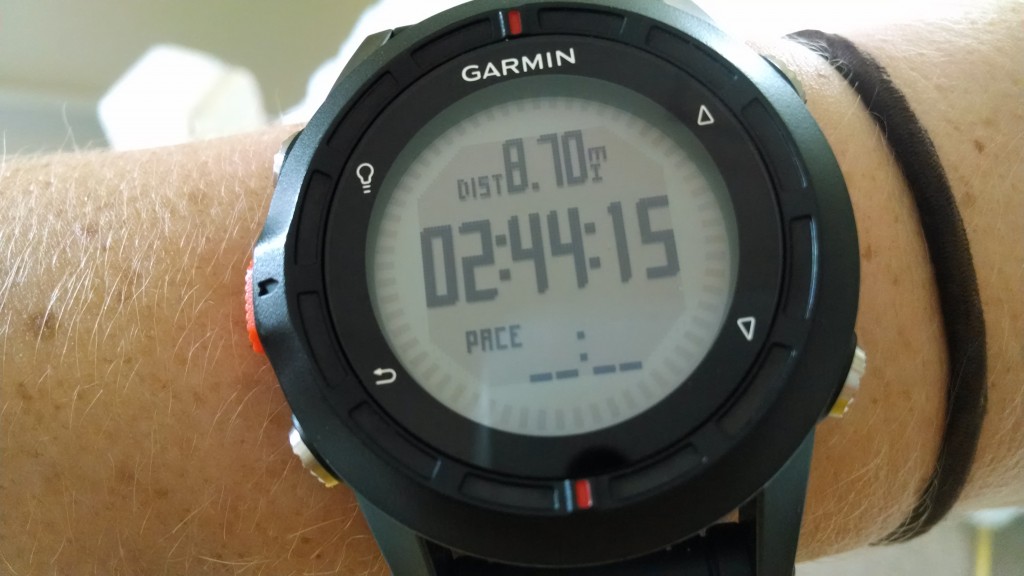 2. I ate a large lunch much later in the day than planned (4pm ish?) and then was unable to have the ritual pre-race snack as the lunch did too good of a job keeping me full.
3. I'd changed my pill a few days earlier and it was playing havoc with my stomach.  

4. I remembered at the last second that I had no petrol in my car.  Resulting in a mad dash out of the house and panic drive to the Shell to put in just enough juice to get me to the start of the race.
5. I forgot my Garmin.  A direct result of my mad dash out of the house when realising I'd forgotten to get any petrol.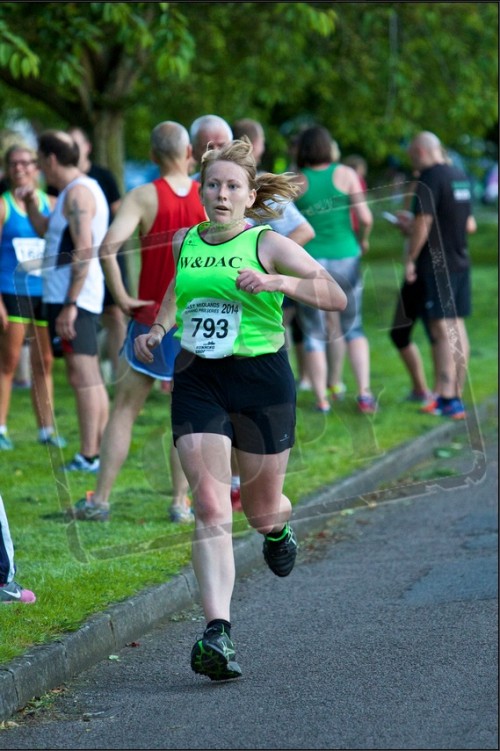 (Photo credit)  Despite my less than perfect race prep I actually really enjoyed this race.  The first time I've enjoyed a short distance event in a long while.  I had no idea what pace I was running at, so stuck to a cautious pace when the gun went off.  And it was an actual gun.  This really made me jump and I was soooo glad I placed myself at the back of the race pack and was nowhere near the actual front by the gun.  Otherwise I might actually have screamed!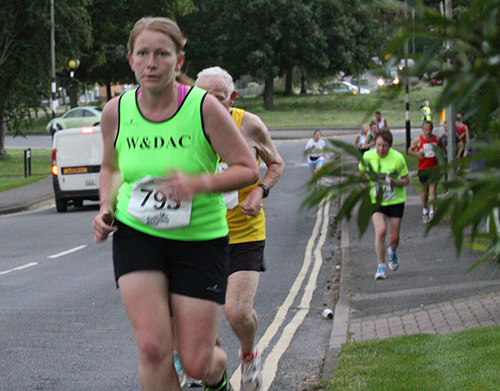 The first mile felt relatively easy.  I probably started out a little too slow, but going on past experience, better too slow than too fast.  Early on I decided to count my steps so that I would be able to work out roughly how far I was into the race despite being Garmin-less.  Ages ago I read that Paula Radcliffe counts over and over when she runs to help keep her consistent and prevent her mind from taking over.  Between mile 1-2 I worked out that it was approximately 1300 steps between each mile marker and from then on I focused on counting down to the end of the race.
Just before mile 3 I made a quick stop to tie my shoelace that had been flapping since the first mile marker.  It had gradually loosened my trainer around my foot and I knew I'd have to make a stop to tie it sooner or later.  My head almost had a wobble, but I won in the end and after a few steps of walk continued on.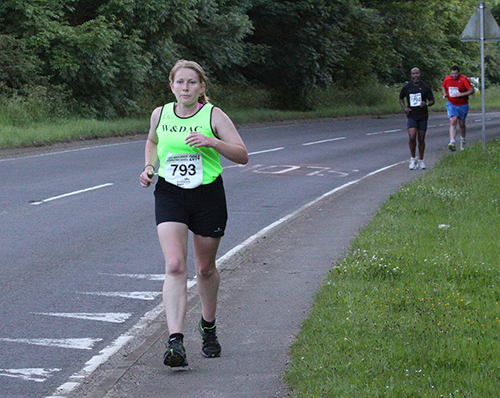 Miles 3-4 went quickly, with one short and sharp hill just before the mile 4 marker.  It was over before it worried me though and then I really was on count down to the finish.  I grouped my steps by the hundred and was surprised how quickly I was counting them off.  I overtook a few people on the final straight, who must have misjudged their pace earlier on.  I still felt very strong physically, although my head was a little bored of the straight road!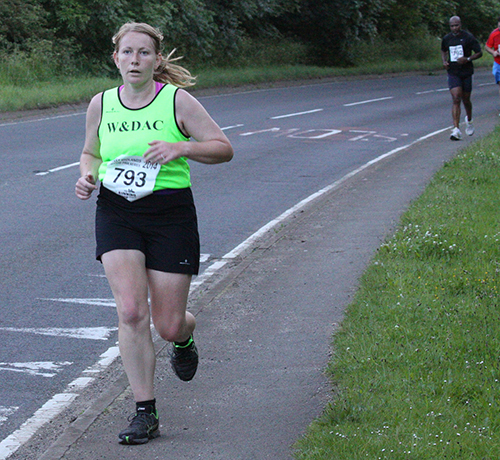 I'd not run this race before, but had heard that the finish was in a lay-by.  A guy that had been hot on my heels since the beginning of the race zoomed past me at this point in a sprint finish.  But I still couldn't see the finish and didn't want to risk kicking too early.  The guy turned in to what looked like a sidestreet and I could see that there were several runners/supporters up ahead, but I still couldn't make out if it was the finish or not.  I kept counting and running in my regular rhythm, knowing it couldn't be too far away.  I couldn't see a banner though, or any type of line to finish over.  In the end, I decided it must be the finish, although by this point, I was probably only 150m out from the line and decided to kick hard for the line.  I could have kicked much sooner had I realised it was there though and when I finished I was chatting away to club members not even a little out of breath!
I initially felt like I had run a really great race and as soon as I crossed the line I called across to some members of our club to find out what time it was.  Their response of "Half eight" was too vague for me though.  I was after minutes and seconds!
The results were up on the website by the time I woke up this morning and although initially disappointed that I hadn't achieved quite as good a time as I was hoping, I was happy that I had had a consistent race, without all of the stopping and starting I've felt like I've had to do at recent events.  I was more than a minute away from achieving a new PB, but at the same time 45 seconds quicker than I'd run at the last 5 miler of the series.
Official time: 49:02
Position: 384/398
Female position: 116/123
Senior female position: 32/33
I think I'll be running a few more events Garmin-less, or at least with my Garmin out of sight during the race.
What's the worst race prep you've had for a race?