Because I have the best bridesmaids ever, they organised not one, but two pre-wedding celebration weekends for me in the lead up to the wedding.  I had my official hen do with all my female friends back in May, but this weekend my bridesmaids had another surprise planned for me.
On Friday evening I packed up a mixed bag containing items from my to-bring-list I had been given the day before; wellies, warm clothes, a towel…  I then picked up one of my bridesmaids, Vicki and headed in the general direction of Norwich.  As we got closer, Vicki directed me towards Whitlingham and the campsite.  We were going GLAMPING!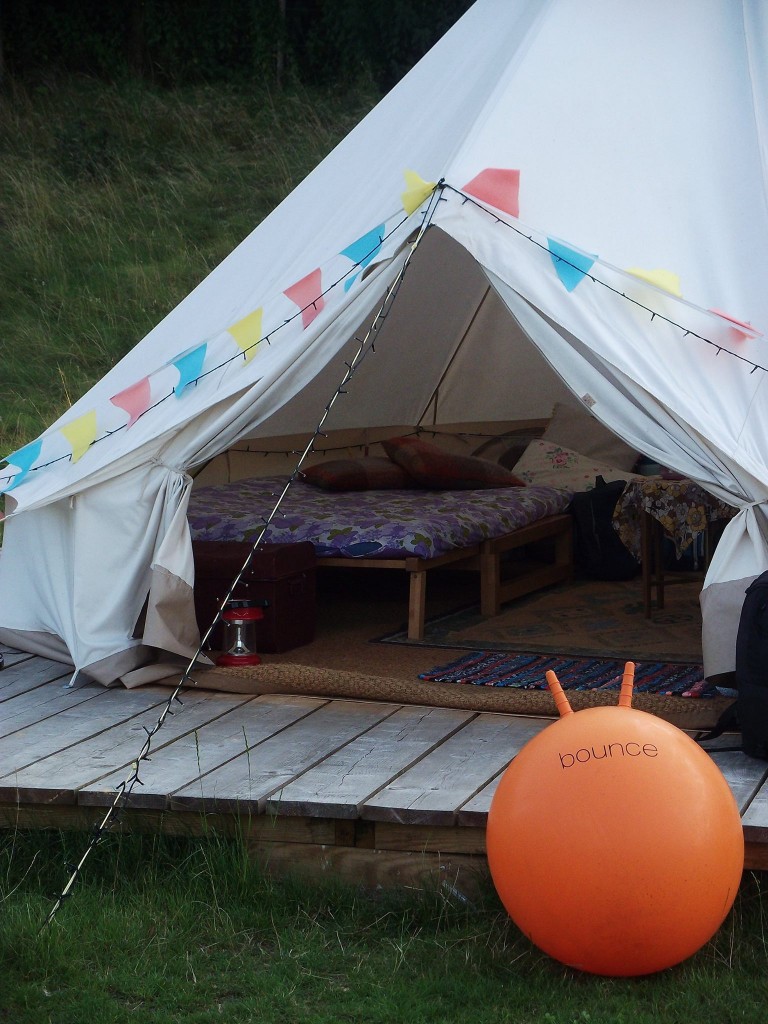 The tent was fantastic and allegedly held up to six people.  But there was plenty of room for the five of us.  There were raised beds inside and it was decorated both inside and out with fairy lights and pretty bunting.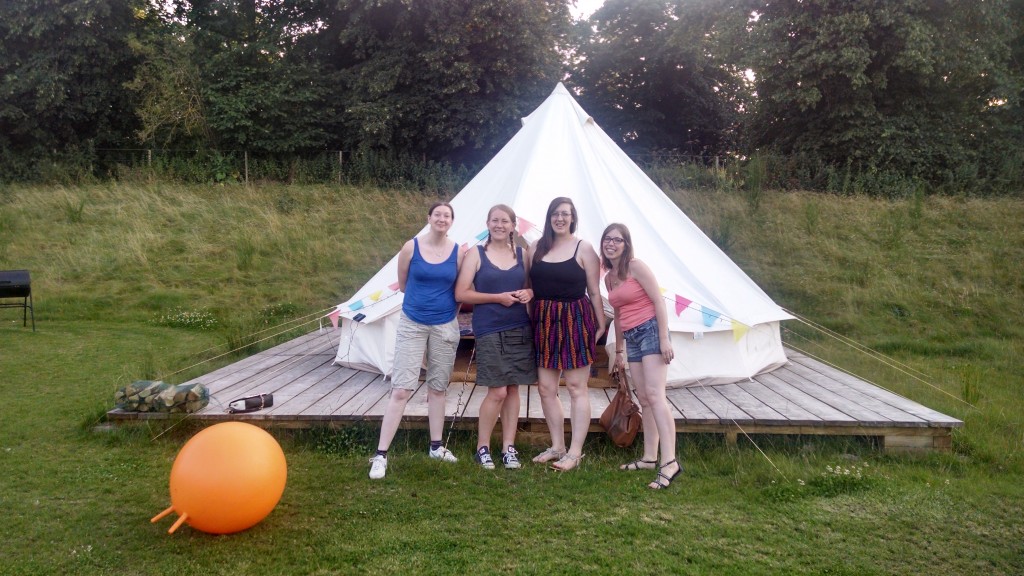 My other three bridesmaids, Amanda, Hollie and Zoë were already there and we headed straight to Morrisons for some food to BBQ.  I've been seeing so much watermelon out just lately though, and was desperate to buy watermelon whilst I was with people I could share it with!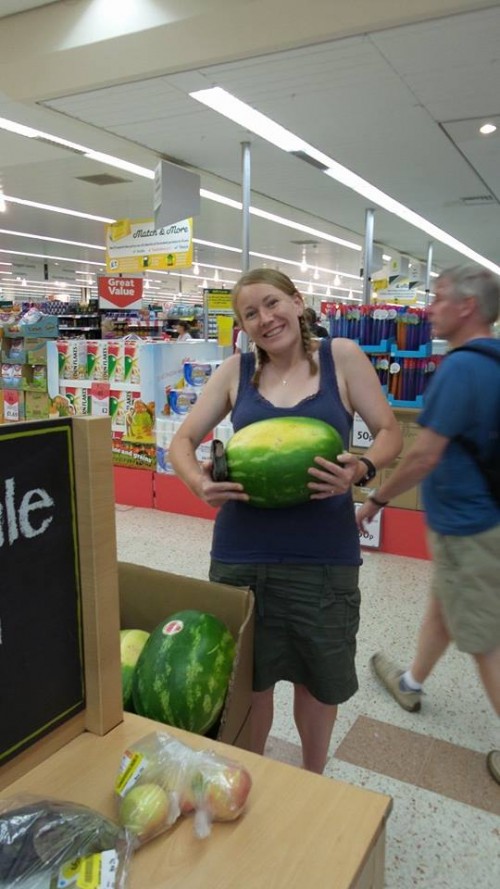 When you camp (or glamp!) it is a requirement that you cook burgers and eat smores.   We did both these things on Friday night.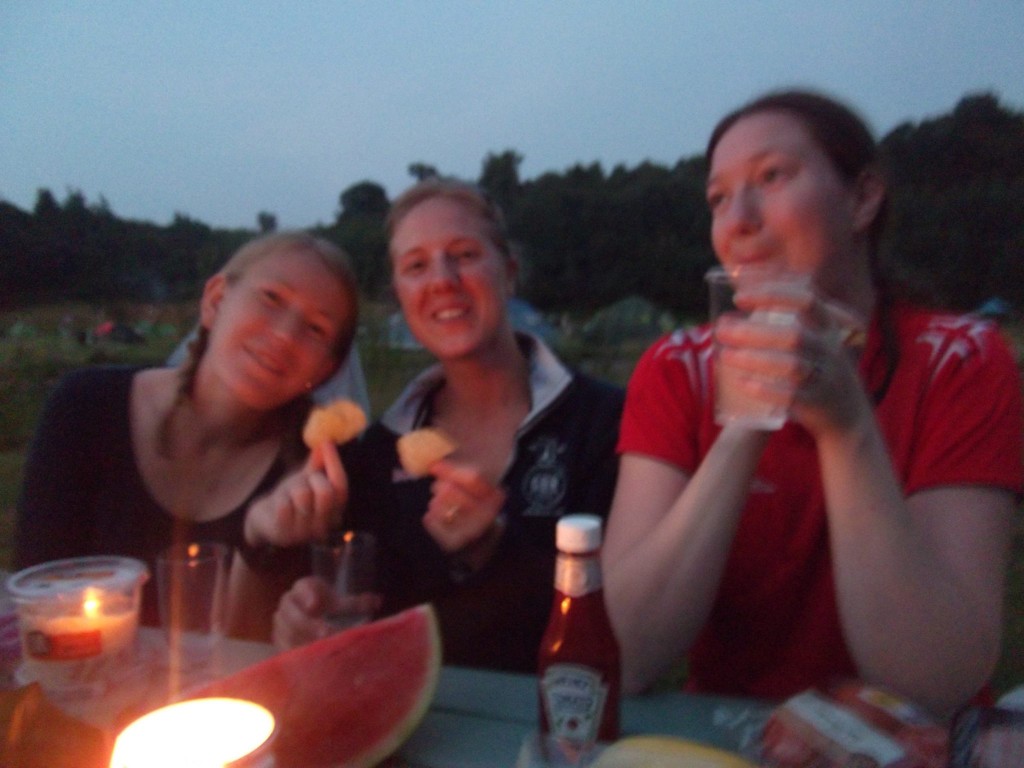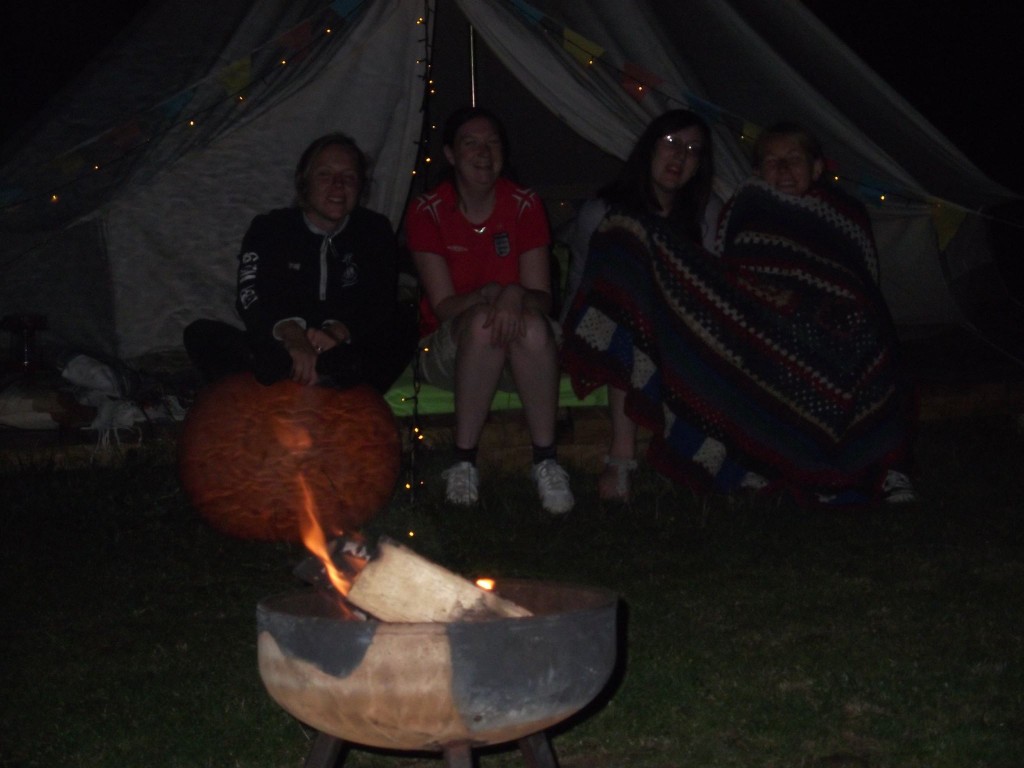 On Friday morning I had been woken at 3:30am by the storms we had in Northamptonshire.  I love watching a good thunderstorm and although the weather was pretty warm and muggy whilst we were away for the weekend, the storms were thoughtful enough to just be at night.  Both nights we snuggled under the provided blankets and looked out as the sheet, fork and ribbon lightning tore down around us.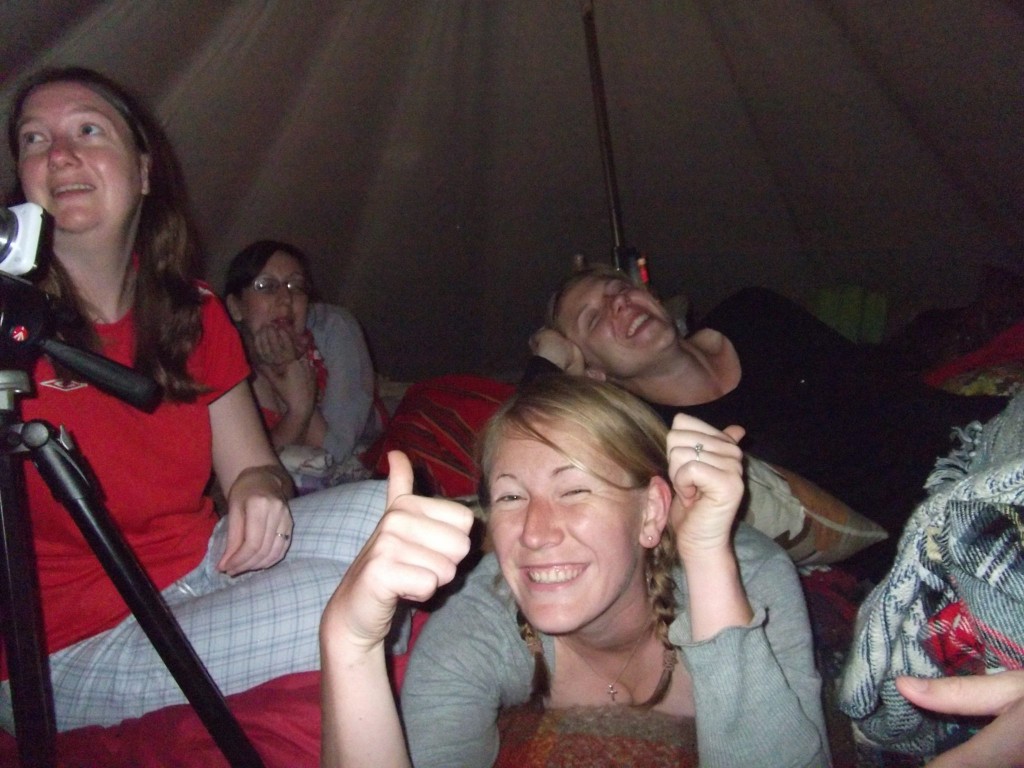 On the Saturday morning it was a little damp and warm but still fresh enough for a morning walk before breakfast so we tootled along the 2.5 mile loop around the water.  There were lots of people out swimming, biking and running – I'm guessing trying to get their miles in before the heat got too much again.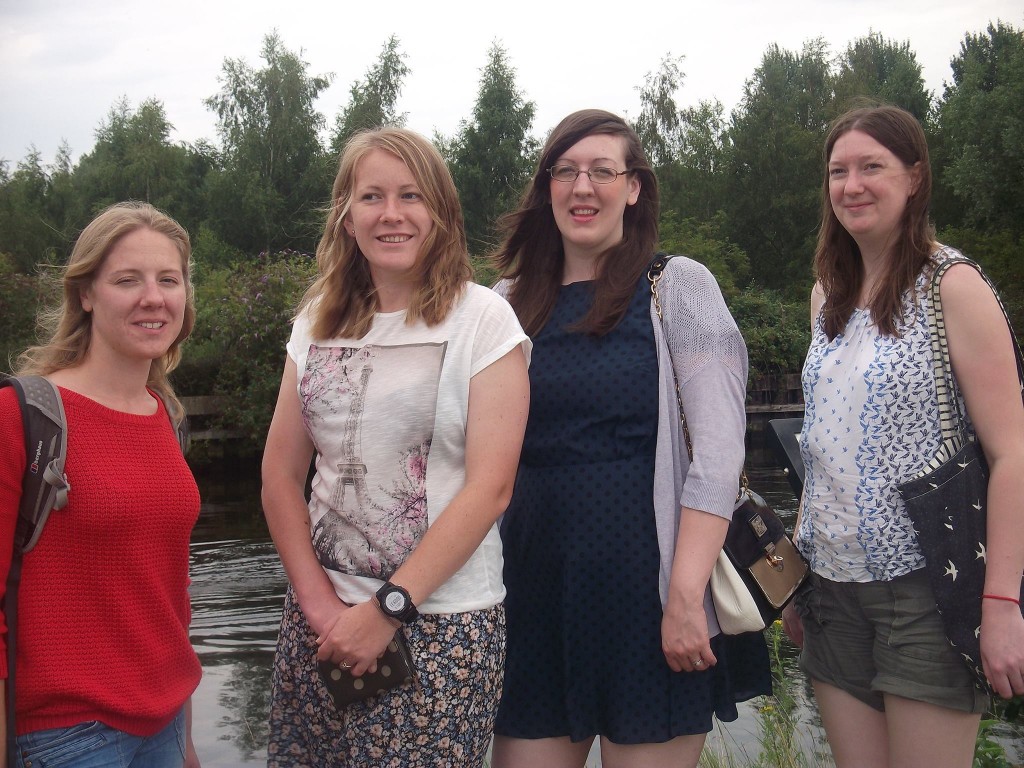 (Notice the Garmin?…picking up some new Conquersize zones!)
As busy as my last hen do had been, this one was relaxed.  It was lovely just to chill out and have laughs with my bridesmaids over the weekend and we decided on our plans on impulse rather than having to be in a certain place at a certain time and rushing around madly.  Just what I needed this weekend!  They were desperate for me to head out on a run so that they could organise their speech for my wedding day but it was way too hot in the afternoon by the time they wanted me to head out, and I'd scheduled Saturday as a rest day anyway.
Instead, we headed into the city and picked up some bargains in Primark, where I was dressed in all things 'hippy' to match my wavy hair.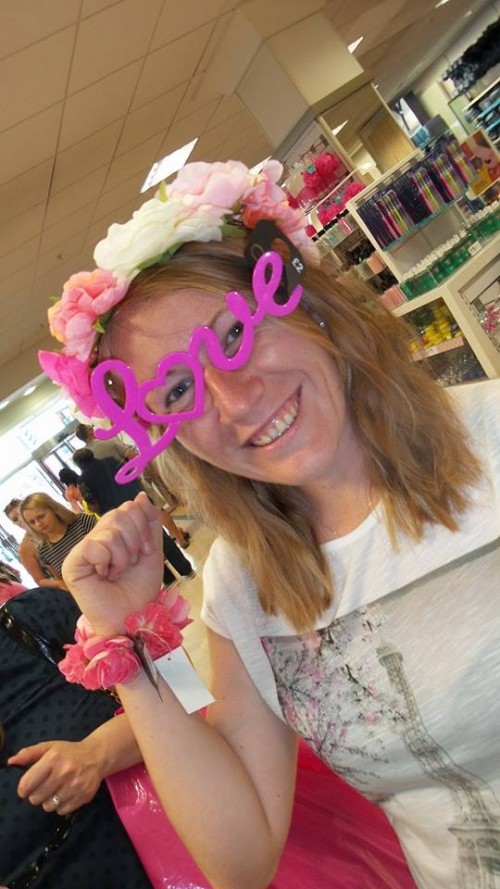 I also managed to pick up a veil after stumbling upon a Cancer research charity shop specialising in second hand wedding items.  If only I had found this sooner!
It was quite upsetting having to leave on the Sunday but Hollie had bought us all some magic bubble wands to distract us from the upcoming departure.  Best way to keep a group of 29 year olds quiet!
Ever been glamping before?
Do you enjoy watching thunderstorms?