One of the presents Dan and I got for Christmas was a Travel and Scratch map.  The idea is to scratch off all of the countries you have visited.  I've wanted one of these for a while.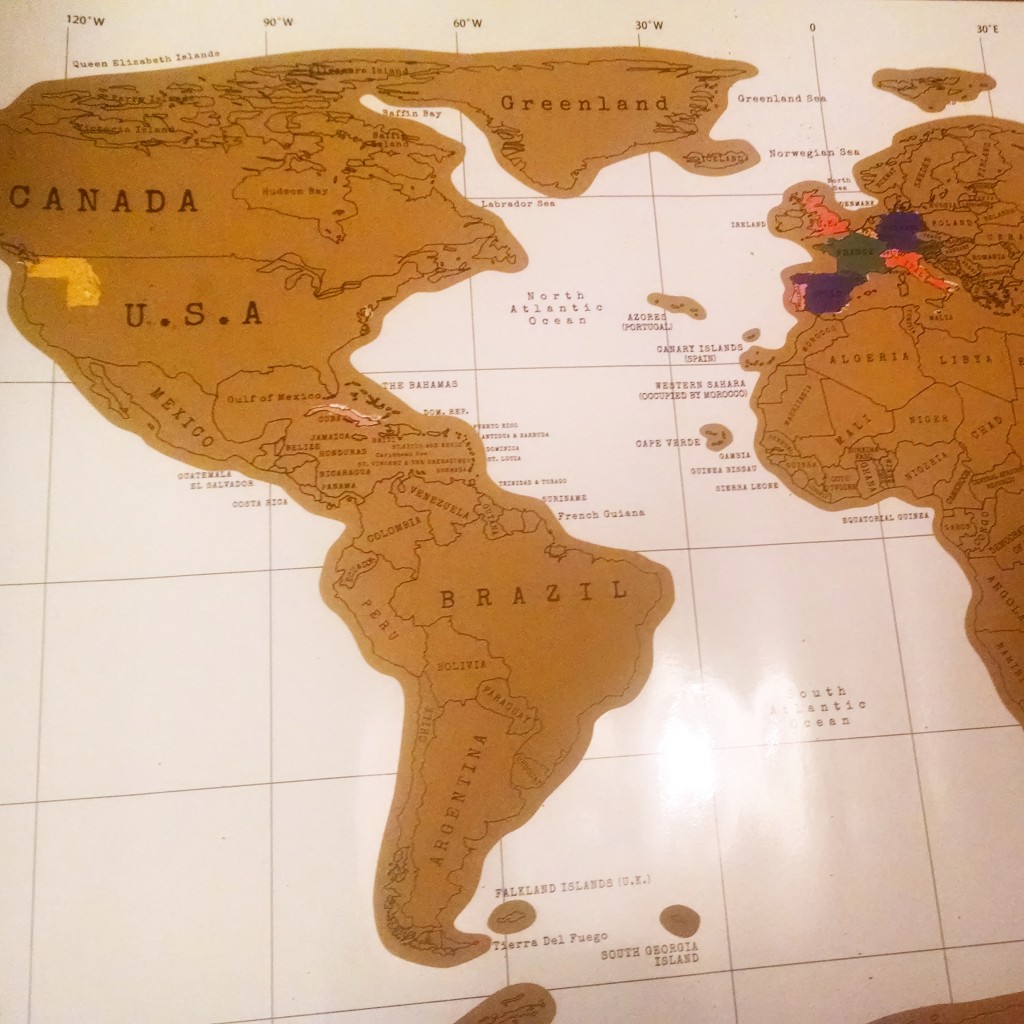 As you can see, although Dan and I have covered quite a lot of Europe, we still have several countries to explore!  Best get to it!  When we move/extend our house and have a bit more space we'll get this framed and up on the wall.
Today I grabbed some lunch from M&S before heading to Peterborough for the afternoon.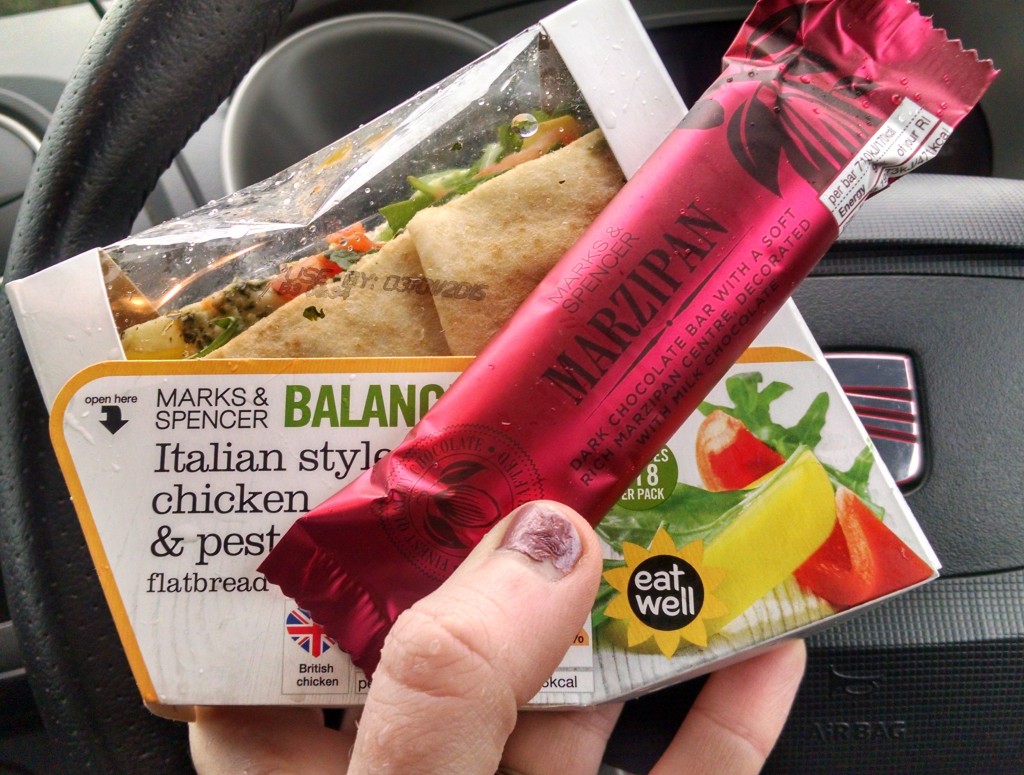 This was a tasty combo…chicken pesto flatbread, followed by a marzipan bar…always a winner!
I was off to Peterborough to make plans with three other bridesmaids for a friend's hen do due to take place at the start of March.  The plans for the hen weekend are finally starting to fall into place now.  This will be my fourth time as bridesmaid over the past couple of years, so I'm no stranger to regular hen planning meetups!
The weather this morning was awful, and I had intended on taking one more day off from running.  Now I don't mind running in the rain but it's a whole different thing to go out walking in the rain and that definitely wasn't on my to-do-list this morning!  Keeping moving over the past few days has helped my back stop stiffening up though so this evening when I returned from Peterborough I decided to pace out in the corner of the lounge whilst watching the final episodes of Orange is the New Black.  (Have I mentioned how hooked I am on this show?!)  Pacing in the corner of the room helped me to reach my step quota for the day as well as loosen up my lower back and make it more comfortable for me when I did sit down.
When I was at my worst the other day it was painful to sit down for too long so I kind of perched on the radiator in the corner of the room.  Dan joined me so that I didn't feel left out and when Bella emerged from her sleep on the bed upstairs she rather confusedly stood down at my feet and joined us in the corner of the room.  Little cutey cat!
Do you ever work out whilst watching shows on TV?