A few people just lately have asked me to explain how I train to heart rate.  Using my heart rate to run by is still something that is fairly new to me and whilst I've tried my best to explain the benefits below I am most definitely not an expert, having only been introduced to heart-rate training in November by a fellow runner.  As I have mentioned previously I have noticed large improvements in my running this year and can only share what I have used and what has worked for me.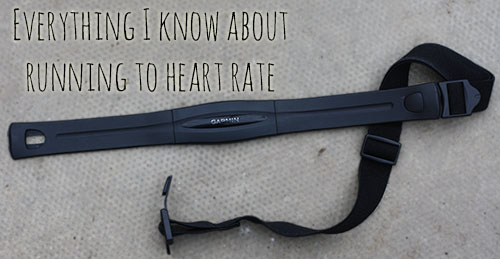 Some of the questions I have been asked are as follows:
Why run to heart rate instead of pace?
The thing that I really like about running to heart rate is that it takes into account if you're feeling under the weather, didn't get enough sleep or haven't eaten enough that day (amongst other things).  You don't have to worry about your body having a strop when you ask it to run at (for example) 9mm pace.  You run in whichever zone you had intended to run in and your times will reflect your poor nutrition/cold/lack of sleep, etc but know that you are not asking your body to achieve something which it currently is not capable of, leaving you at risk to injury.
For me, running to heart rate has given me a massive confidence boost.  During races where I've found it tough and might have thought about giving up or slowing to a walk, a quick glance at my watch and I have known that I can continue to push it at my current amount of effort until the end.  It has also helped me to learn how to pace myself better.  Primarily a long-distance runner, I found it very hard to switch between running long distances such as marathons and ultras to parkruns on a Saturday morning.  Wearing my heart rate monitor has helped me think about the effort level with which I should be setting out at for these shorter races.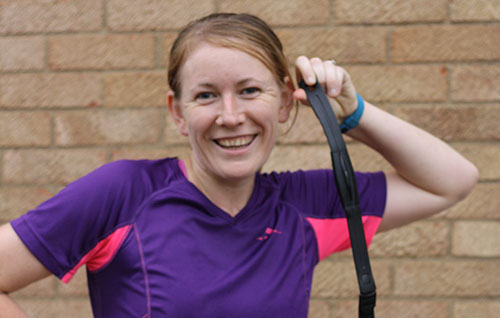 (Excuse the sweaty post run hair and top!)
How do you work out your resting and maximum heart rates?
I've been told the best time to measure your resting heart rate is when you first wake in the morning (although I suggest this might not be the best time if you are woken up in the morning by a shrieking alarm clock!)  You can either use your heart rate monitor and check the readings afterwards or place your finger on your wrist just like you did at primary school to count the beats per minute.
To work out your maximum heart rate lots of people say a rough guide is to work out the following: 217 – (age * 0.85) (Although there are lots of variations on this rule).  Obviously this isn't strictly accurate, as my body won't be exactly the same as every other thirty-year-old body out there.  Another way is to go out and run a hard session whilst wearing your heart rate monitor.  Looking afterwards to find the maximum number that you reached.
So how do you work out what your zones are?
If you are signed up to Garmin Connect there is a nifty little feature which works out your zones for you.  If you click on the person tab on the left hand side of the platform, select Settings, then Training Zones and finally select the Running tab, you can then enter both your resting and your maximum heart rates.  Your zones are then automatically worked out for you.  (See image below.)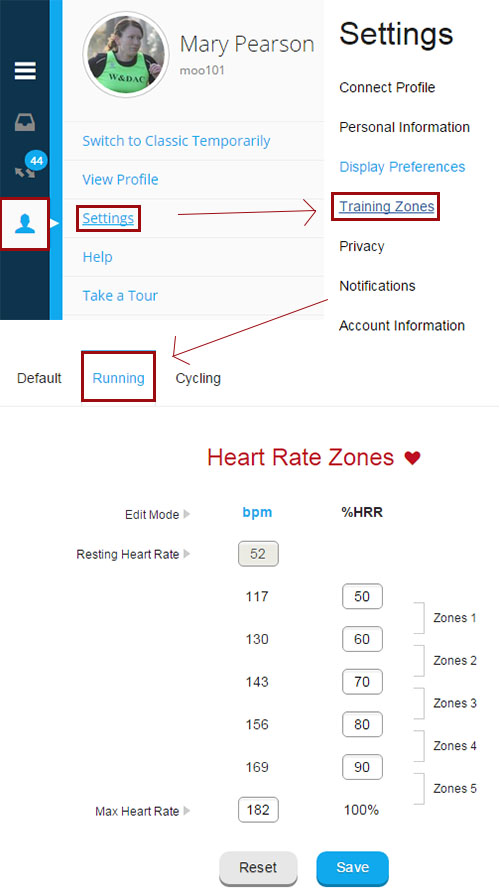 (Working the zones out by calculator also works just as well if you aren't on Garmin Connect!)
Zone 1 is super dooper slow.  Only really used for recovery sessions between speed sets.
Zone 2 is for all those runs that are marked as 'easy' on a training plan.
Zone 3 is for day to day running.
Zone 4 is for your tempo runs.
Zone 5 is where you should be hitting for some of your faster speedwork.
During the week when I'm running six days I tend to run two easy runs in Zone 2, two club runs in Zone 3, sometimes a parkrun at the top end of Zone 4 and currently a speed session that touches in Zone 5, otherwise another Zone 2 run.  The easy runs in Zone 2 should actually make up most of your training sessions for the week.

What about for races?
I have been using the Runner's World website to work out heart rates for races.
The guide says that for 5k distance I should be running at 95-97% of my maximum heart rate (for me about 176bpm).
For a 10k you should be at 92-94% of maximum heart rate (172bpm for me).
Half marathon 85-88% (163bpm)
Marathon 80-85% (156bpm)
I have tended to knock a couple of beats off each recommendation just to remain on the safe side and not burn out too soon, although I have been pushing these closer to the readings.  For example, when I first started running Saturday parkruns to heart rate I aimed for 170bpm.  I'm now aiming for closer to 175bpm as I've gotten to know my body and it's capabilities a little better.
I've run a couple of more obscure race distances this Summer, and have simply worked out where I should be at accordingly.  The screenshot below was from Blisworth 5, when I achieved a 5 mile PB earlier on this year.  I had been aiming for somewhere between 165-170bpm for the race and my average heart rate was spot on, giving me the confidence to then go on and power past a few runners right up to the finish line, absolutely elated when I stopped my watch.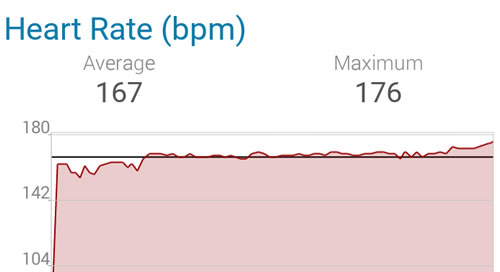 My previous 5 mile race (where I had not been running to heart rate) had resulted in two walking breaks and a very erratic pace chart!
Running my long runs in Zone 2 feels really slow!
It will do.  Zone 2 is most likely much slower than you are used to running at.  Apparently the majority of runners are running their long runs too quickly and need to learn how to slow these down.  When I trained for my first marathon I was told to run my long runs at one minute per mile slower than I intended on running the marathon on race day at.  Essentially this is the same principle, but by using heart rate it is personalised to your unique individual effort level.  You run long runs slower so that you minimise the amount of wear and tear on your body and help your body to become stronger with less chance of injury.  I really struggled to keep at Zone 2 pace originally and got very frustrated in the beginning before putting faith in the system and letting it help judge my effort level.
Some fab heart rate links…
competitor.com * brianmac.co.uk * strengthrunning.com * competitor.com(2)
Have you tried running to heart rate before?
Any heart rate details which you're not sure about?