So another year, another rejection…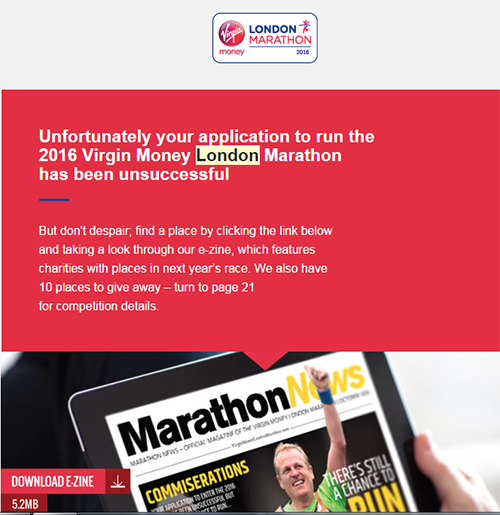 Although I was rather annoyed that I didn't even get to experience the excitement of rushing home to check which cover the magazine on my doormat had.  Instead, I received an email which my tablet brought up automatically displaying my result one day when I was at work – rejection.
But unlike some, I have had the opportunity to run the Virgin Money London marathon in the past.  I was lucky enough to gain a place in my running club ballot for 2014 and was so excited to hear my name called out that evening, promising to do my best throughout training and try my hardest to achieve a PB!  (I did!)  I didn't expect to enjoy the race at all but ended up absolutely loving it and wanting another go!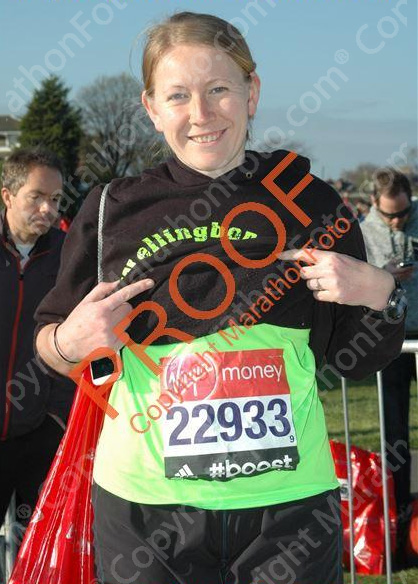 Shame I'm so, so, so far away from the impossible sounding Good For Age time (currently set at 3h 45m).  I've typed in the numbers…that works out at an 8:35mm pace the entire race which is something I cannot yet imagine.  My current 5k parkrun PB was set with a 8:35mm pace!
This year, there were so many people who had achieved a Good For Age time that London Marathon have had to change the ratio of marathon places offered to affiliated clubs.  Usually our club receives four entries, but this year it is looking like that number will decrease to just three, despite our club being one of the larger in our area with more than 300 members.
I don't know if London Marathon intends on running a similar ballot system again next year but I don't think the system that they rolled out this year was welcomed by very many runners.  According to the Virgin Money London Marathon website, this year 247,069 people entered the ballot for a place in the Spring marathon.  This number has previously been capped at 125,000 entries, with nobody being able to enter the ballot once the limit has been reached.  There are just 50,000 runners who will be granted a place on the starting line, although a large portion of those are made up of charity runners and Good For Age entrants, along with the celebrities and elites.  Approximately 12,000 runners drop out or defer their place before ever making it to the start line though.
This year I didn't win a place but did jump on the coach by local club Northampton Road Runners so that I could go down and support our club runners for the day.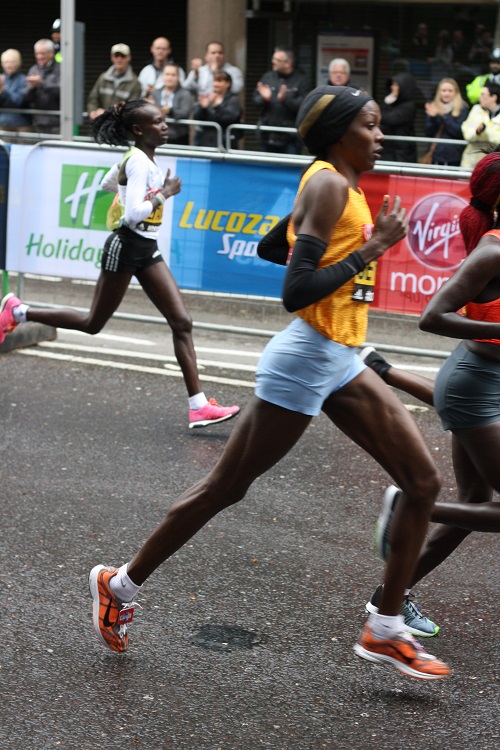 As much as I loved getting the opportunity to run at London marathon last year, the thing is, there are other marathons.  Other marathons that aren't as crowded as London, where you won't have to run 27.9 miles to make it over the finish line (yep, there was a lot of weaving out there, especially towards the end!)  Other marathons that won't cost you as much as a family holiday and where you won't feel so overwhelmed in the crowds.
So if you didn't get in to VMLM16 either, choose another marathon to target and instead watch the race on the TV, or line the streets of London armed with Jelly Babies to support those that are pounding the streets.  Running a marathon is tough work, whoever you are.  Runners need all the cheering they can get!
I am never going to be a fast runner.  I was described as having a 'lumbering style' by a physio I saw once and I think that pretty much sums me up.  My stride is certainly never going to look like that of the elite runners pictured above!  I'm not sure that I am ever going to feel 'accomplished' at the marathon distance, despite 26.2 miles being my favourite event.  If I can't succeed at speed, then I can definitely try my hardest at number.  I have run 9 marathons and 6 ultras, with a further two marathons and another ultra booked in before the end of the year.  I've mentioned before that I would love to one day become a member of the 100 marathon club, so maybe that should be my focus, and I should forget about the times.  When I stopped worrying over race times earlier in the year I managed to PB at quite a few of the shorter distances.  I want to better my times, but maybe this will come with more experience and more marathons under my belt and when I take the pressure off.
Have you run the London marathon before? – If not, would you like to?
What do you think about the change in ballot entry this year?
How many marathon+ distances can you imagine yourself running?