My Summer holidays are already four days in and right now I am loving…
…being able to mix and match my salads at lunch.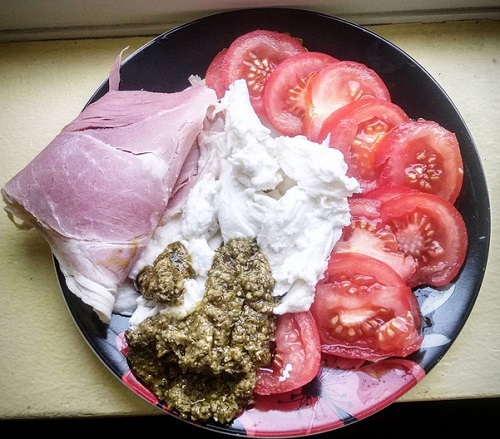 On Friday our new fridge freezer arrived and it has been amazing being able to have fresh fruit and dairy once more.  I was getting fed up of daily visits to the shop for milk and there was one evening last week where all I really craved was a cheese salad sandwich but I had to make do with butterless toast instead.  A poor substitute!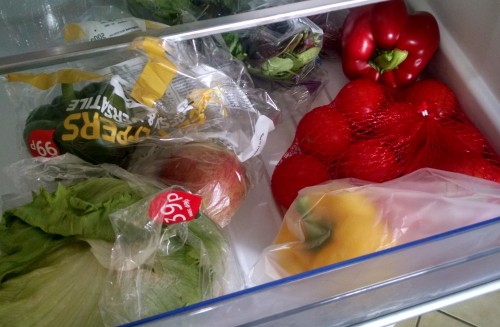 I've been having my fill of fresh fruit and vegetables ever since.
…having the internet back!
You don't realise just how much you rely on the internet until you don't have it any more.  For me it wasn't just about entertainment (blogs/social media/netflix…) but also vital admin house things like transferring money or finding the phone number for our solicitor.
I've had the internet back for all of a couple of hours so far and have already caught up with so much during that time.  My recent daily ritual has been to either fill my laptop bag with all my fully-charged electronic devices and take the fifteen minute walk to McDonalds, where I would sit in the corner of the restaurant and nurse a milkshake until my laptop battery ran out.  Or I would sit out on the grass a little way in front of our row of houses where there was a BT WiFi hotspot.  (Not preferable when wet though!)
A friend sent me this earlier today and this was totally me last week!  Haha!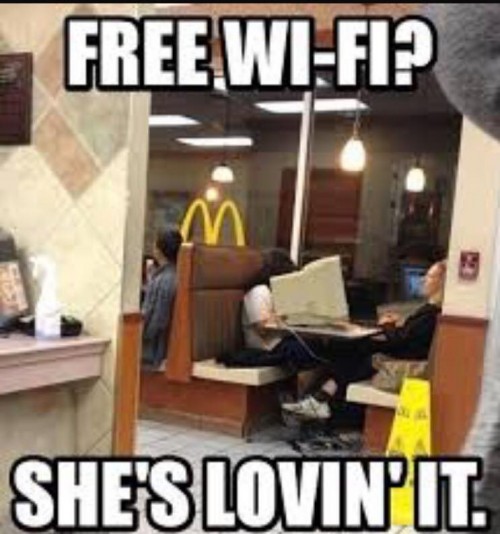 …being able to run during the day and not having to schedule my run in at a precise time when our (now joint) car was free and when I wasn't rushing off elsewhere.  I ran Thursday at club as I normally would have done in the evening, but on Friday it was during the middle of the morning and again yesterday.  There's something nice about not having to rush out to get somewhere for a certain time and not being on a time limit for when you must return.
…having a project to work towards.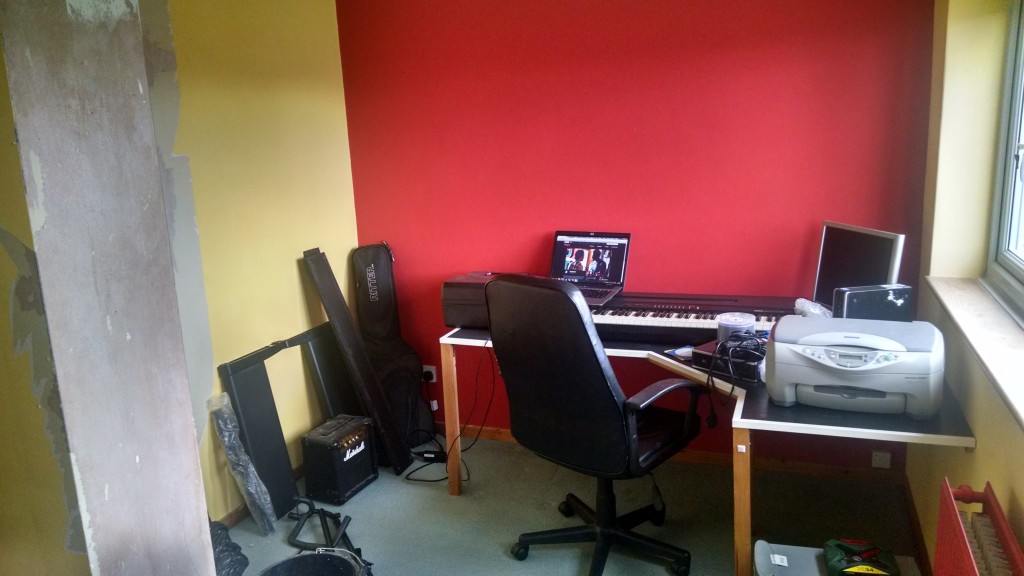 As I mentioned the other day, most of the rooms in our house are either bright red, yellow or orange.  Some are even a mixture of all three colours!  Red, orange and yellow are not really the colours we would have chosen for our house and it could really do with a freshen up – lots of the layout of the house needs adapting, both the kitchen and bathroom will need redoing completely and we have a long-term plan to extend into the garage as well.  Upstairs in the bedrooms the main issue is simply the colours or peeling wallpaper, so we are tackling this first of all and whenever I've had a spare half hour (or seven!) this week I've been stripping wallpaper or pulling away dado rails.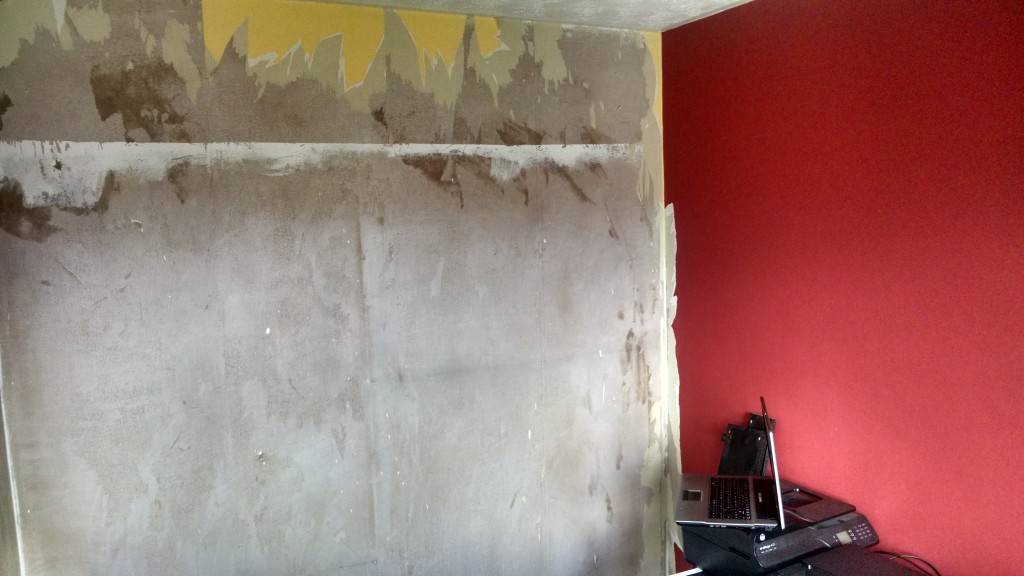 Of the four bedrooms one of them now has the majority of the wallpaper removed and another has had a first coat of paint applied.  We're getting there slowly but I like that again there is no rush but that I can complete it a little bit at a time.
…snuggles with my Bella cat.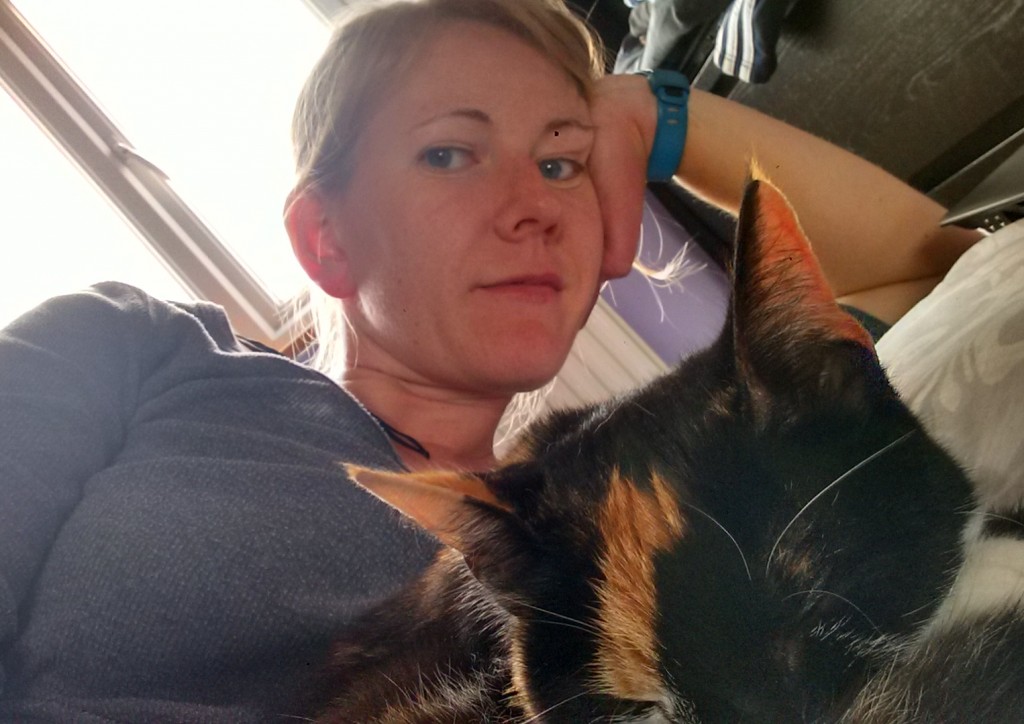 Bella has been super snuggly since we moved and I only have to sit or lay down for a second and she has jumped up onto my lap or my back for a cuddle.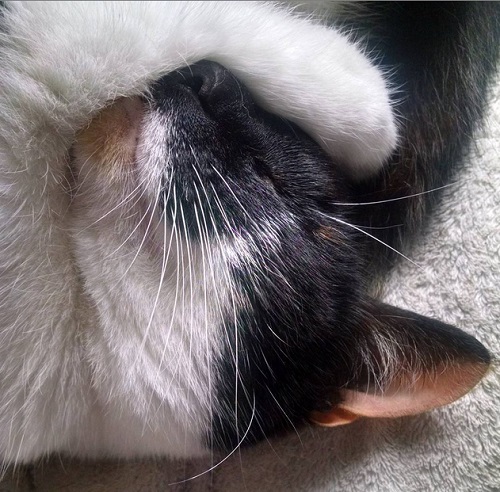 …she's pretty cute though!
…cake!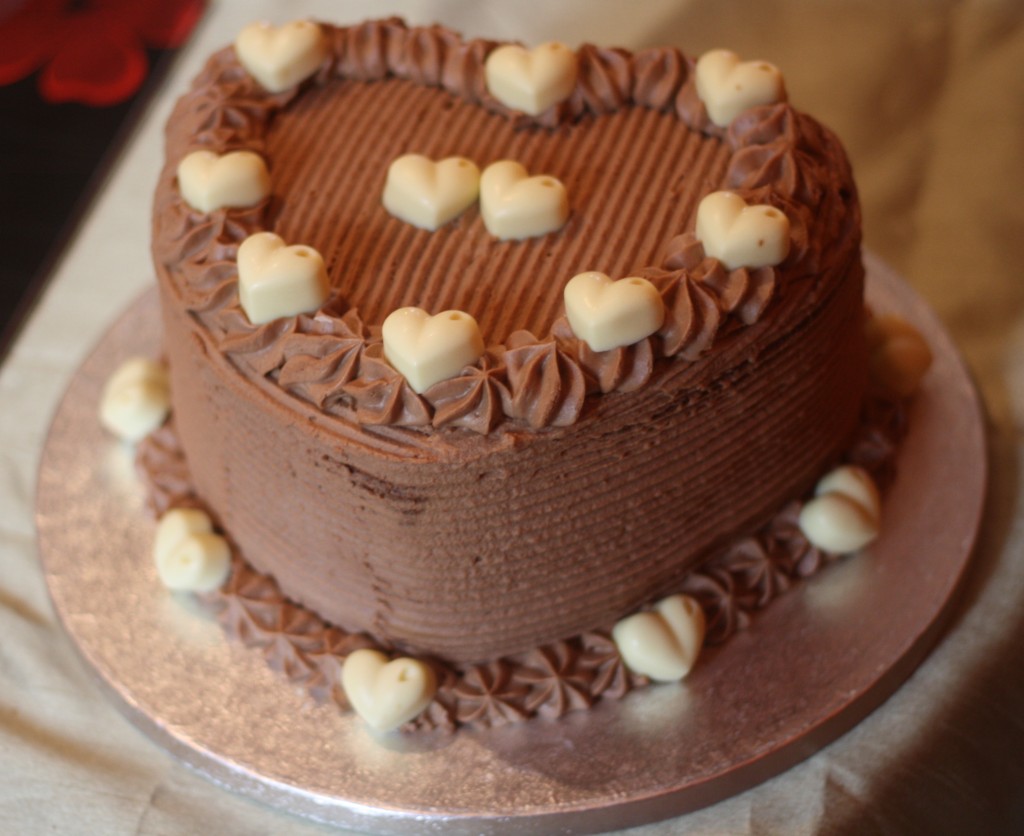 My Mother-in-law made Dan and I a cake for our upcoming anniversary which she brought round on Sunday afternoon and I've enjoyed a little slice each day since!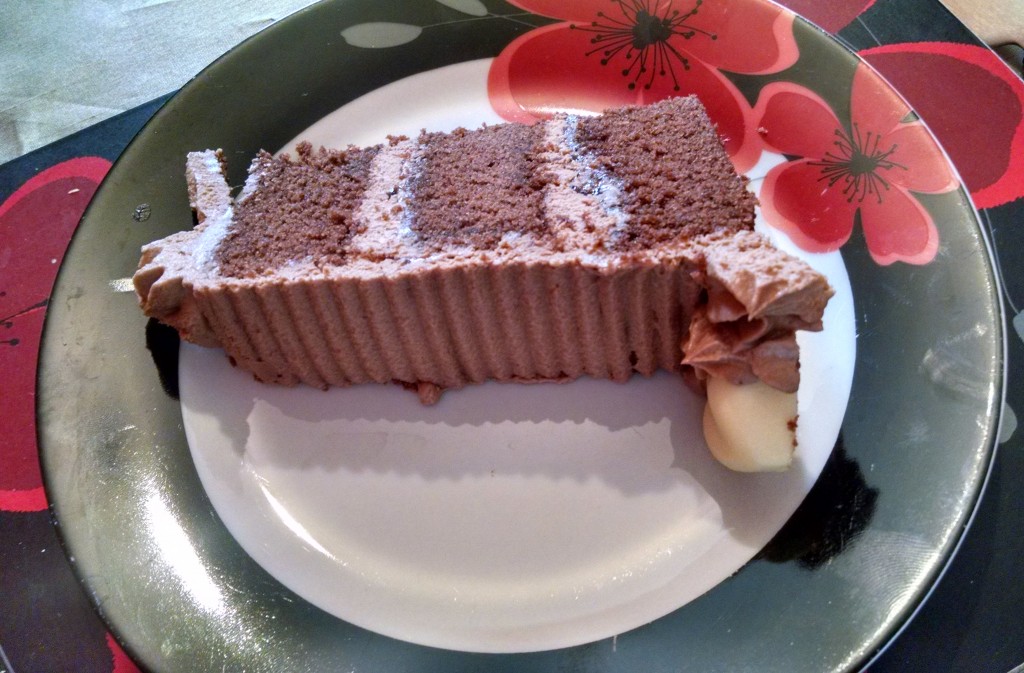 What are you loving lately?
Is your house filled with bright colours or have you stuck to more neutral tones?